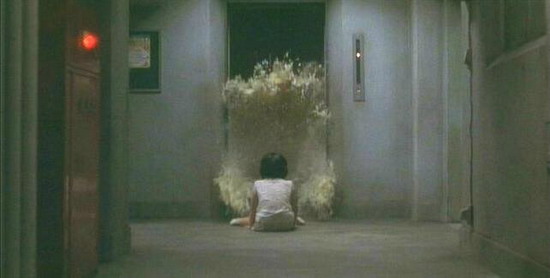 ---
Appendix
Film Availability for Region 1 DVD Audiences
At the time of writing, most of the contemporary J-Horror titles referenced in this essay are available in a subtitled Region 1 or All-Region DVD format. Other than a few, the remaining titles are also available on DVD in other region codes. Of these, it should be noted that DVDs produced for the Japanese home market are often not subtitled.
Of the 17 titles selected for more detailed review, only one ("The Frame") is not currently available in a Region 1 format. At present, "The Frame" is available in a subtitled, Region 2 DVD. The remaining 16 titles may generally be purchased through retail outlets and, together with the majority of the films referenced in the essay, can be readily located by on-line search.
"Pinku" and exploitation titles are typically harder to locate. However, many can be located at on-line suppliers of collector or public domain films. Some are available in European editions. Expect video and subtitling quality to vary widely.
Numerous on-line sites provide listings of J-Horror titles. These often indiscriminately combine more typical horror fare with exploitation films. However, it is not an oxymoron to propose that a substantial proportion of contemporary J-Horror is neither sadistic nor exploitative in its treatment of female characters. Many contemporary J-Horror titles privilege female protagonists and explore important social and cultural themes in sensitive ways. It is believed that the films referenced in the current essay represent one of the more comprehensive listings of such titles, and the interested viewer will be amply rewarded by investigating this list in depth.

---