When East Meets West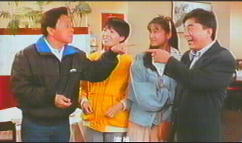 ---
I thought it was Michiko Nishawaki on the LD cover, but she was nowhere to be seen in this film. Instead I was pleasantly surprised by a sweet little comedy.
The film opens with a number of people being interviewed about emigrating out of HK. Some can't wait, others have no desire to leave HK. One person who is leaving is Bill Tung (most famous for being Jackie Chan's supervisor in the Police Story films) to join his son in Calgary, Canada.
On the plane trip over he meets a young woman going to join her Aunt. He immediately starts playing cupid for his son. Many complications arise, but the generational romances that bloom are quite touching. As is the relationship between the father and the son.
One cute scene is when Bill complains about the fried rice he orders in a restaurant and the waiter says "you can insult my father, you can insult my mother, but don't you insult the rice of our chef".
A funny, gentle look at the lives of emigrants abroad.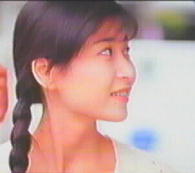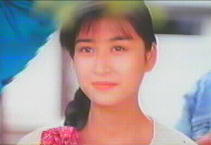 ---