My Young Auntie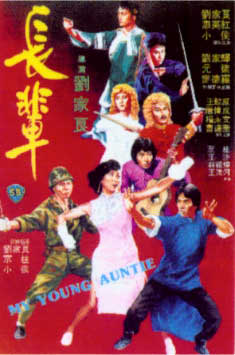 ---
By 1980 the female action heroine was falling upon lean times in Hong Kong film. Though the 1960's are primarily remembered for the dramatic and musical roles for women, there was also a strong presence of action roles for females. The Shaw Brothers had at one time pushed forward the careers of certain actresses into action roles – first with Cheng Pei Pei, then later in the early 1970's Shih Szu and Lily Li took on these roles with even dramatic actresses like Helen Ma getting into the act with the wonderful Deaf Mute Heroine. But by the late 70's these roles grew fewer and these actresses tended to be used primarily in supporting roles and in 1979 Lily left Shaw and Shih Szu followed her out the door a year later.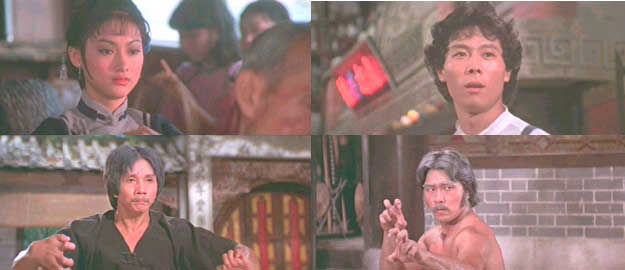 Many followers of the kung fu genre point to the growing influence of Mona Fong within the Shaw Brothers as the reason for this trend towards diminishing action roles for females. This lack of interest on Shaw's part created a void that was filled outside of the studio system with many smaller independent film companies – often in Taiwan – making many low budget female action films. Interestingly, something very similar happened years later with the "Girls with Guns" genre. Thus, the three greatest female action stars of the 1970's – Angela Mao, Judy Lee (Chia Ling) and Polly Shang Kwan – never worked for the Shaw Brothers, but they too were all on the verge of retirement by the end of the decade. With the departure of Shih Szu for Taiwan, the Shaw Brothers were left primarily with two legitimate female action players – Sharon Yeung Pan Pan and Kara Hui Ying-hung.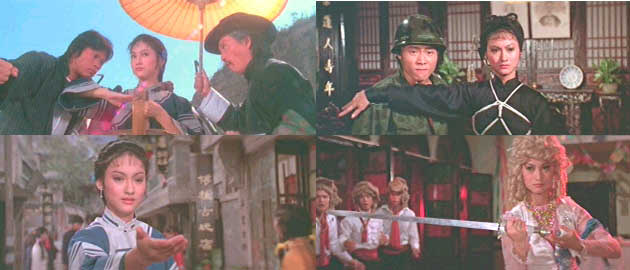 Lau Kar-leung had discovered Kara in the mid-70's and he convinced her to sign up with the Shaw Brothers. In 1977 she appeared in her first film and though her next few roles were all supporting, she was able to demonstrate her skills in a few select action scenes. In 1980, Lau decided to put an entire film around those skills and show what she was capable of doing. In My Young Auntie she simply dazzles with a display of forms and techniques that are breathtaking. The choreography from Lau consists of a couple of major set pieces that are frenetic, fabulous, exciting and astonishingly intricate and in need of precise Swiss watch timing. Kara is in the middle of most of this and shows great skills with various implements such as sword and spear as well as hand to hand of course. On top of this, she turns a mean foot on the dance floor! This is a tour de force by Kara as she not only excels in the action sequences, but also displays some comedic moments, a willingness to look silly and a tantalizing taste of sexuality. She won the Best Actress Award for this role.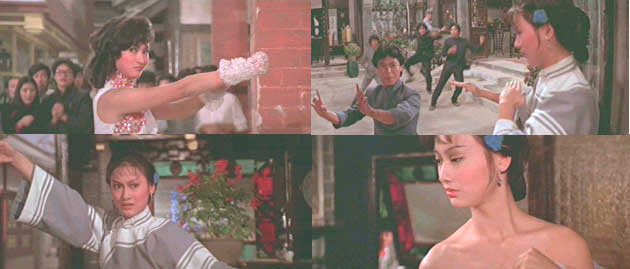 The film falls into the kung fu comedy sub genre as it hands out nearly equal helpings of action and goofy comedy. The major premise that drives the comedic aspects of the film is the Chinese tradition of respect for your seniors – whether by age or in this case by status. The elder brother of the family is near death, but he wants to make sure that his assets do not fall into the hands of his younger greedy brother (Johnny Wang Lung-wei), but with no descendents of his own to inherit his belongings he marries his ward (Kara) and instructs her to bring his will to another more righteous brother (Lau Kar-leung). This leads to much silliness, as Lau has to treat her as his senior since she was married to his older brother – and his son (Hsiao Hou) has to think of her as his aunty though she is his age. Hsiao and Kara do not take to one another and are in constant need to one up the other with displays of kung fu. He also tries to bring Kara into the modern world by taking her to a dance and she is curious enough to buy a sexy dress that leads to a row with many far too interested male bystanders.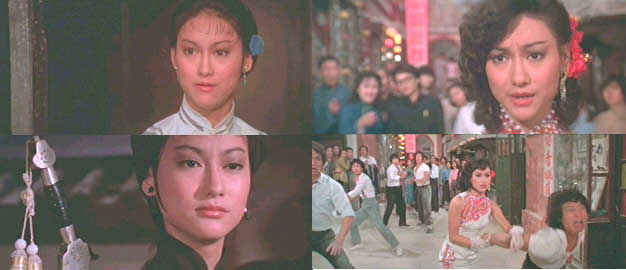 Meantime the action slowly sneaks up – Wang and his nefarious godson (Yuen Tak) plot to take the will and force Kara to sign the assets over to him. During the dance a wonderful display of sword form is shown as the bad guys attack with Western swords and Kara proudly takes up a Chinese sword to duel them as they swirl around the dance floor with blades flashing and bodies twirling. This only serves though as a warm up for the main course – a finale that is a lengthy exhibition of pure choreography – a cornucopia of movement, forms, styles and incredible dexterity and speed. It begins with Kara and Hsiao sneaking into the residence of Wang – after bypassing numerous booby traps – only to find an army of men waiting for them. The action is simply a complete pleasure to watch – trained professionals doing what they are best at being led by the consummate professional himself – Lau Kar-leung. Among the many joys of this set piece are individual duels with Kara against Wilson Tong, Hsiao versus strong man Kwan Yung-moon, Hsiao against Yuen Tak and then to cap it off Lau (who has been absent from the action thus far) duels Wang in a splendid exchange of form and movement that shows just how amazing he was. It's all a thrill and Lau does it without any display of gratuitous violence – there simply is no reason for it – his choreography stands on its own – a complete love for style and skill that is a classic showcase of martial arts. Appearing also were Gordon Liu as Hsiao's wigged/moustached friend and Walter Cho Tat-wah as one of the brothers.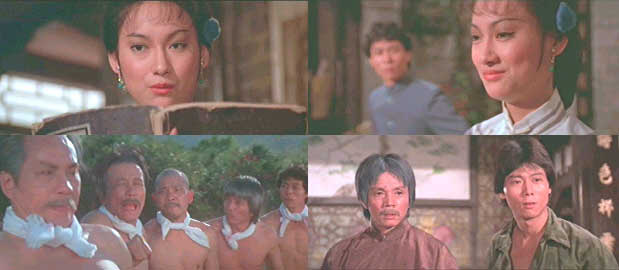 To a large degree this was the highpoint of Kara's long and still ongoing career. Lau followed this up a few years later with Kara in the lead of "The Lady is the Boss", but this effort was tilted way too much towards comedy (and poor comedy at that) and there just weren't enough good action set pieces to neutralize this. The female action genre lay in the doldrums for another few years until a new generation of actresses took on the action mantle and began to thrill with the "Girls with Guns" films beginning in the mid-80's. Kara certainly became a big part of this genre, but she never received the popularity or roles of other stars such as Michelle Yeoh, Moon Lee, Yukari Oshima and Cynthia Khan. Often the films she ended up in were obscure very low budget quickies and after witnessing her skills in My Young Auntie one can only sadly conclude that it was a shame that she was rarely used in the manner she deserved.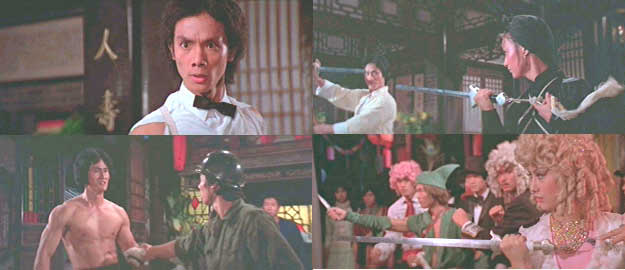 My rating for this film: 8.5
---