Carry on Pickpocket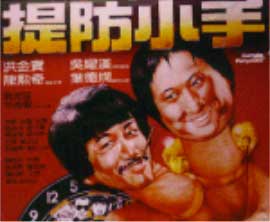 ---
Sammo Hung gives us this modest offering as both actor and director. It is for the most part a fairly sweet comedy with some action thrown in. Until the last twenty minutes that is. Then in true HK fashion it becomes a pretty violent action fest with blood splattered all over.
Sammo is part of a gang of four pickpockets. There is the elderly mastermind, his daughter who often uses her ample cleavage to distract the victim, and Sammo and his friend (Frankie Chan) who do the pickpocketing. It is quite fun to watch the science of pickpocketing take place and we see the many ways that are used to distract the target. After seeing this I am never going out with my wallet again!
Sammo goes to a disco one evening and falls in love at first sight with a woman (Deannie Yip) that is by herself. To impress her, he enacts a Charley Chaplin routine with his hot buns. Later he does John Travolta proud as he twirls her around the floor. Sammo has all the moves!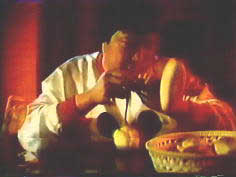 It turns out that she is a cop, but doesn't seem to mind his choice of employment. In fact, she recruits him to help her nab a jewel thief by pickpocketing some valuable diamonds from him. Sammo accomplishes this, but the guy knows that Sammo did it and where Sammo lives and comes after him with his entire gang. This eventually leads to the bloody outcome on a ship.
This is a charming little film with Sammo showing many facets of both his comedic and athletic skills.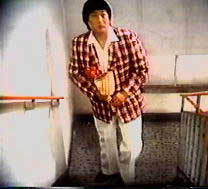 Richard Ng is the hapless cop who is always trying to arrest Sammo.
My rating for this film: 7.0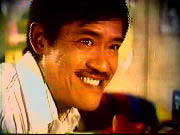 ---