Great Pretenders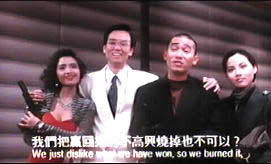 ---
One of these days I'm going to have to learn how to play mahjong. There are so many HK films in which a working knowledge would certainly add to the enjoyment of what is happening. It would have for this film as there are long scenes of mahjong playing and I was completely in the dark.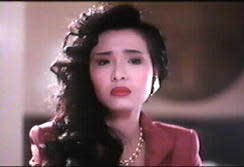 Ronnie Yu (Bride with White Hair) directed this film, but it shows little of the flair that he has brought to other films. It is a fairly innocuous and lighthearted film that isn't particularly challenging to watch and is easily forgettable for the most part. In fact, I'm already forgetting ! A few things about the film do stick out though – Amy Yip for one of course. She has a fairly large role in this one and is very charming and sexy throughout. On top of that there are two wacky and enjoyable performances from Tony Leung Chiu-Wai and Simon Yam.

Raymond Wong is the "Great Pretender" – a con man extraordinaire - and he has the able assistance of Tony, Simon and the Yipster (the Queen of Mahjong). They size up a pigeon and put various machinations in process to fleece the target. These range from mahjong to murder (or so the pigeon thinks).

At times their victims strike back and in an early scene Tony is kidnapped and has his head shaven. He has to spend the rest of the film in a hideous looking toupee that keeps getting knocked off his baldpate.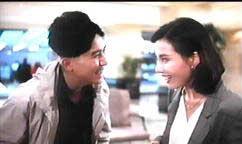 The gang decides to go after a major loan shark and use Amy as the bait. At a beauty contest the fish is hooked and the plan goes into motion. It is quite convoluted, but fun to watch – in particular the scene where the kid falls over the balcony.

None of this is to be taken serious and the corny soundtrack emphasizes that, but not a bad way to waste some time if you are either a Amy or a Tony fan.
My rating for this film: 6.5

---