The Gigolo of Chinese Hollywood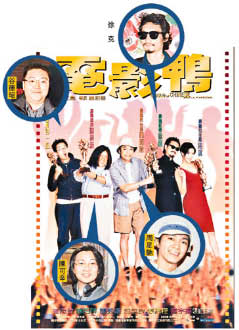 ---
Once again Wong Jing attempts to throw together disparate elements of humor to produce a winning comedy and as has been the norm of late – he comes up short. Of course no Wong Jing film is a complete loss and there are certainly some funny moments throughout, but the film just feels very ragged, episodic and low budget.
Of course perhaps this was the look Jing was looking for to keep in the spirit of the film's theme. This is because the film delves into the current state of the HK movie industry and in particular he targets the film pirating and the crazed paparazzi. The film industry is in dire conditions – films are making no money – and budgets are being cut to the bone. Everyone is scrambling to find money men willing to take a chance and everyone is finding it near impossible to find work – from directors to the actors.
Clearly this is probably not too far from the real situation in HK and though Jing is trying to send a message – he attempts to do it with humor. The film focuses on five characters – a producer (Natalis Chan), a director (Eric Tsang in long wig), a scriptwriter (Emotion Cheung) and two actors (Gallen Law and Suzi Kwan). The five of them are all approaching starvation and trying to get a script written by Emotion financed. Apparently all four men were – at least in looks – poking fun at real people in the film industry (as pictured above - obtained from Sanney's site)
They think they have some money lined up but when Natalis calls – the fellow answers just as he is about to jump off the roof – and they can hear the following splat on the phone. They go through other scenarios such as Suzi trying to seduce a big shot producer until they finally decide that the only way to earn the money needed is by having the men go into the gigolo business. Simon Lui trains them in the gigolo ways – and I picked up a good tongue exercise – I will have to get out the ice cubes and start practicing!
Finally enough money is scraped together and they shoot an accidentally arty film – "Today is June 9th and the time is 3:45. Remember this minute – because I am raping you with my eyes. Now remember this minute too – because I am raping you with my eyes again". Sound familiar ? (from Days of Being Wild). The negative has expired and so the print turns up yellow, the film lens cracks, the lighting is terrible – but the film is acclaimed a masterpiece due to its truthful exploration of the dark side of the human soul!
Now Hollywood beckons and their demands begin. Suzi demands a personal trainer, a personal doctor, a personal dog walker and so on (her name in the film is Julia Robots).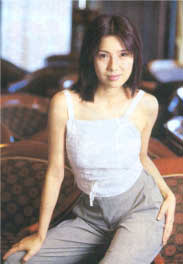 Some of this is humorous – much of it is lacking in any punch whatsoever. The film does reach a few moments of spirited comedy in a scene that almost feels like an add on due to the film perhaps falling short of the 90-minute mark. Lui tries to blackmail them after their success and they decide to kill him. This turns into pure Pink Panther silliness and is by far the best part of the film.
---