The Accident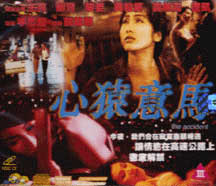 ---
I continue to be surprised and impressed by some of the smaller films coming from HK that are exploring relationships and sexuality in a very mature manner. It feels as if the near death of action films has opened the door for these other type of adult oriented films. Last year it was Stanley Kwan's Hold You Tight and now he is the producer of The Accident. The director is Julien Lee.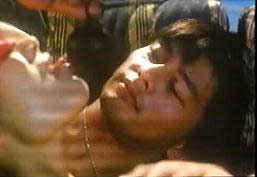 The film dramatically and effectivly weaves together three stories of loneliness, sexual desire, a need to be touched, a need to hold someone and a need to be loved during a 24-hour period. It's done beautifully as Lee shows a very deft hand in keeping all three stories going at the same time as he shifts constantly from one to the other. He slowly builds each story and creates very real characters so that in the end you feel some of their emptiness, some of their sadness.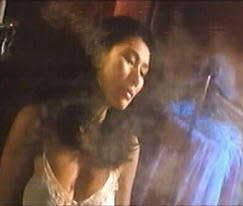 Andrew Lien is a tour operator in China and he is going to HK by train to meet his girlfriend, Gigi Lai. There has been an accident on the train tracks though and there won't be any trains until the morning. So he goes to a hotel to stay the night where it turns out a blue movie is being filmed. The star of the blue movie is Almen Wong and she gives a wonderful performance as this sexy yet very lonely woman who just wants to feel normal, to feel loved again. She desperately seeks out Andrew and he is only to happy to comply – for one night.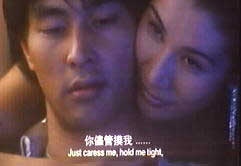 Gigi in HK doesn't know what has happened to Andrew, but as the night wears on she begins to feel that he has deserted her and she too begins to need and look for human companionship. Though she is perhaps the least interesting of the main characters, it was good seeing her in a film like this with a grown-up role.

The most interesting and most graphic of the three stories centers on a taxi driver – played perfectly by Ben Ng. Ng is in financial trouble, but is able to borrow some money from Christine Ng – who though married has strong feelings for Ben. What she is unaware of is that Ben is much more interested in men. He picks up a young street hustler (Wong Hei) and the two of them share the night in the back of the cab.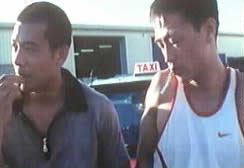 The movie is beautifully textured with some stunning images – such as a couple that just had a motorcycle accident – and as they lie on the street covered in blood the camera goes in for a close up of their hands reaching and finally finding one another.
It is just a very different and interesting film with excellent acting from all.
---