Musical Singer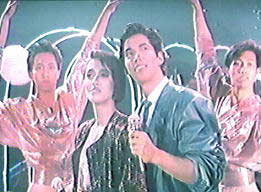 ---
What a tiresome and disappointing offering from Cinema City this film turned out to be. It stars Russell Wong as an aspiring Cantopop singer. He is of course the brother of Michael and his Cantonese (and should I mention acting) is just as bad. Therefore his dialogue and singing is dubbed throughout. Anita Mui actually receives top billing and I had been looking forward to a number of songs from her, but her appearance turns out to be little more than a few cameos spread over the film.
The dramatic content here has all the excitement of a brown paper bag lunch, the romance feels like warmed up macaroni and the comedy with one exception pulls a Jimmy Hoffa and goes missing. So what you are left with is 90-minutes of waiting for something to click. It never does.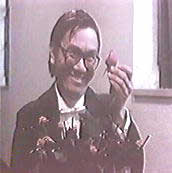 The film begins on a promising note as Anita performs a lovely song at a concert, but at the end of the concert she breaks off her business relationship with her manager – James Wong – and leaves the building (and the movie for the next sixty minutes). An angry Wong wants to prove to her that he can make anyone a star and so he picks out one of Anita's studly concert dancers – Russell – and promises to make him a star. At this point the premise has potential – will this lead to a rivalry or romance with Anita? – will this be a fun inside look at the HK Cantopop scene? - are there possible precedents to a later film – He's the Woman, She's the Man – umm? – no, not really any of these.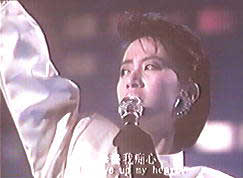 There is one funny scene is which Russell's girlfriend brings him home to dinner to meet her family – a very extended family – and they eye him like a mouse on a glue trap. As they pepper him with questions, they begin to fight among themselves – yelling, hitting and the grandmother throwing chop sticks – Wong looks as if he would rather be walking barefoot on a bed of nails than go through this.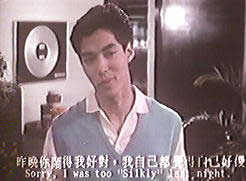 Finally the film comes to a merciful end, but at least Anita drops by again to sing a duet with Russell so it was not all for naught. The songs in the film sound pretty good and whoever is dubbing Russell's singing voice has a nice syrupy ballad singing voice, but other than these intermittent songs there is very little else to watch this one for.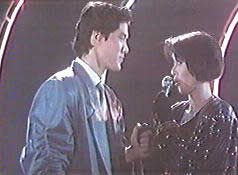 Roy Chiao has a small part as Russell's triad father.
---