Running Out of Time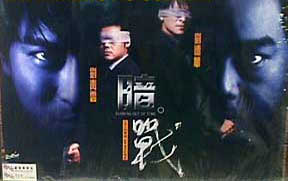 ---
This 1999 film from Milkyways leaves much of their dazzling and sometimes off putting cinematography behind them to instead focus on a taut, twisting and very intricate thriller. It has a much more commercial feel to it than their previous films – this being somewhat evidenced by its success at the box office. By commercial though, I don't mean in a bland middle of the road manner – but in that the film follows a straightforward - if complex – narrative and that the two main characters are not the mysterious ciphers that so many of Milkyway's characters have been in past films. The film is very clever – keeps the viewer guessing throughout – has a few light moments – but is overall a fast paced thriller from the very opening scene and just goes from there to an ending that is close to perfection.

Lau Ching-Wan plays a workaholic cop with no apparent life outside of his job. It appears that he has had a number of different jobs in the force, but his lack of respect for authority has gotten him in trouble before. Now he is a negotiator for the police – called in during hostage situations. A robbery has taken place at a finance company and a hostage taken. The first negotiator is refused and the hostage taker will only accept Lau to talk with him.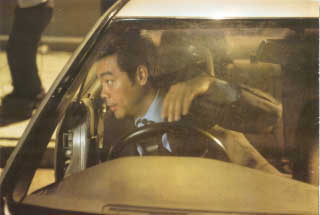 In the opening minute of the film it is established that Andy Lau is dying from cancer – he has four weeks to live (hence the title of the film). So why then does he bother to rob the finance company – why does he want Lau Ching-Wan to be his negotiator -why has he intentionally set up this whole scenario – why has he set up a perfect escape plan if he wanted this to come about.
All these questions begin to puzzle Lau Ching-Wan as he starts to realize that the robbery of the finance company was not the real purpose – but then what is. Finally it dawns on him that possibly bringing him in on the case was the real purpose of the robbery – and that Andy is playing him like a fish on a hook.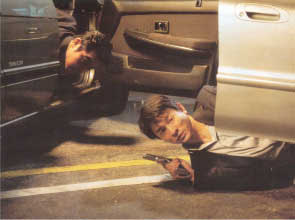 The story that develops from this premise is completely entertaining and the audience will feel as if they too are on a hook. The film has many twists and turns right until the end and very little is what it initially appears – even the woman who approaches Lau in the bowling alley turns out to be a very feminine and seductive Andy Lau!
Both Lau Ching-Wan and Andy Lau are terrific here. Lau as the driven but ultimately humane cop and Andy as the master manipulator with cloudy intentions. As in all Milkyway films the supporting cast is excellent as well. Waise Lee plays a nasty bald headed gang leader, Lam Suet is one of his none too bright minions, Ruby Wong plays an Interpol agent and Yoyo Mung is the beautiful girl that Andy bumps into on the bus and takes to dinner.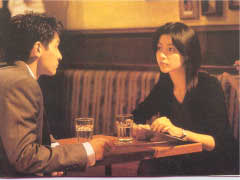 This is a splendid suspense film that will rope you in initially with its intrigue, but as the film progresses and you begin to understand the characters the film will also begin to touch your heart.
For those of you who are Milkyway purists, this film may be a slight disappointment. It is not nearly as dark, violent or subversive as most of their earlier films.
My rating for this film: 8.0

---
DVD Information:
Distributor - Mei Ah
Film transfer is OK - nothing exceptional - a few minor flaws which is surprising considering how new the film is. The colors are a bit muted and I had to play with my tints before the flesh tones looked normal.
At times when the music swells it sounded a tad distorted.
Letterbox
Trailer
Previews - Sealed with a Kiss
9 Chapters
Languages - Cantonese/Mandarin
Subs - English, Thai, Traditional Chinese, Simplified Chinese, none
Easy to read subs

---