The Soundtrack for "In the Mood for Love"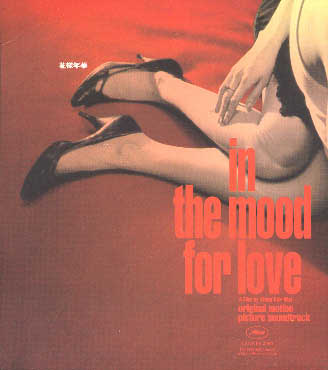 ---
There are times I wish I drank highballs and owned a well-tailored elegant blue suit. That is how this soundtrack should be listened to; a drink in one hand, a beautiful woman in a black evening gown in the other and the record spinning lazily on the turntable. The music is sumptuous, luxurious, mellow and nearly hypnotic. I have not been able to stop listening to it since I picked it up a week ago. Underneath the beautifully layered music though is such a sense of sadness and loneliness that it seeps right into your bones like a wet winter chill and stays there for the entirety of the playing.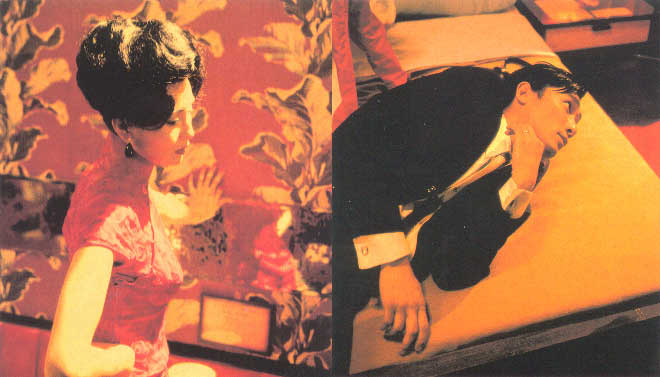 I have yet to see Wong Kar-wai's film In the Mood for Love, but the forlorn tone of the sound track makes me almost fear for what awaits me. One review has called this film "possibly the most beautiful contemporary film on offer anywhere and certainly the most romantic one since "Brief Encounter" (1945) set post-war hearts fluttering." I can hardly wait to see how this music is integrated into the film.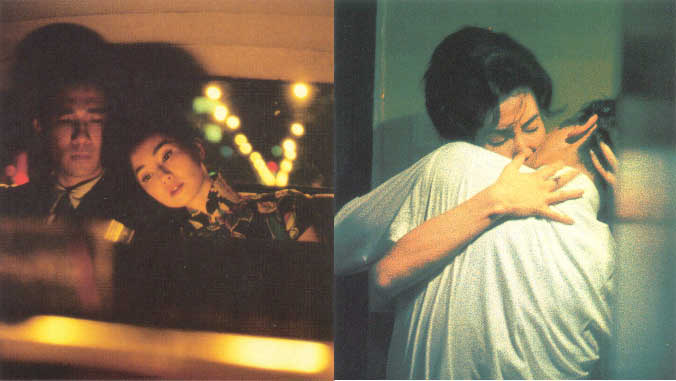 Wong Kar-wai has compiled an eclectic assortment of music for his film - from Rebecca Pan (Leslie's foster mother in Days of Being Wild) singing an old tune "Bengawan Solo" to what sounds like a couple of traditional Chinese tunes to Nat King Cole spinning out three lovely, smooth (as only Nat can be) Spanish songs. Most of the soundtrack though is dominated by beautifully textured and abjectly sad string arrangements composed primarily by Michael Galasso along with a haunting number from Shigeru Umebayashi that is played twice. It is forty seven minutes of wonderfully moody music that continues to have a hold on me.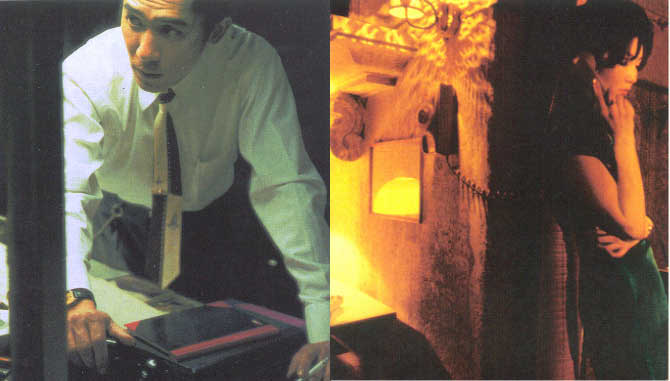 The beginning and end of the soundtrack are snippets of dialogue – the first from Tony Leung Chiu-wai saying "It's me. If there's an extra ticket, would you go with me?" and then Maggie Cheung repeating the same at the end. It made me think of the final scene of Chungking Express. The pictures here are included in the cd as lobby cards. At any rate, I would recommend this soundtrack to anyone – mix yourself a highball, put it on the turntable, sit back and let it wash over you.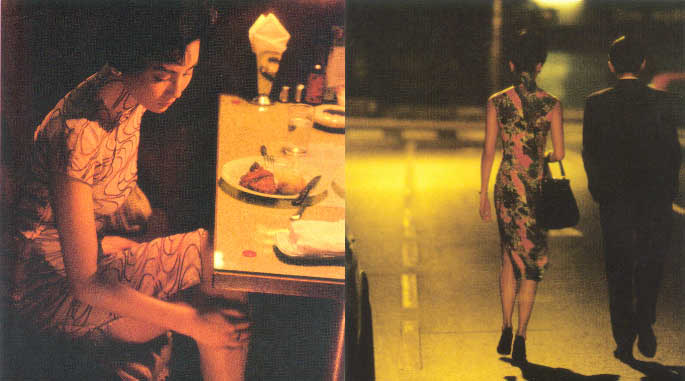 ---