Freedom Run Q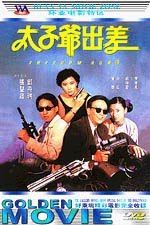 ---
Freedom Run Q
1992
Director: Allan Fung
Viewed on Mainland DVD
Freedom Run Q stars two of Hong Kong's dweebiest male actors – Alfred Cheung and Lawrence Cheng – in a rather bland buddy cop comedy that comes to life only when Yvonne Yung Hung pops in to show her winning smile or during the very solid action scenes. The action choreography comes from Dion Lam who was also involved in the action work in some terrific films – Shanghai Shanghai, The Stone Age Warriors, The East is Red, Black Mask, Storm Riders and Red Cliff – the action here is basic but quite enjoyable. As to Yvonne, this was before she jumped bosom first into Cat. III films and she is remarkably cute and graceful, showing her dance training to good effect in her martial arts moves. If she had perhaps been mentored in the same way as Chingmy Yau by Wong Jing, she looks like she may have done well in many of those silly romantic or kung fu comedies that he produced – but the bright lights of Cat. III beckoned.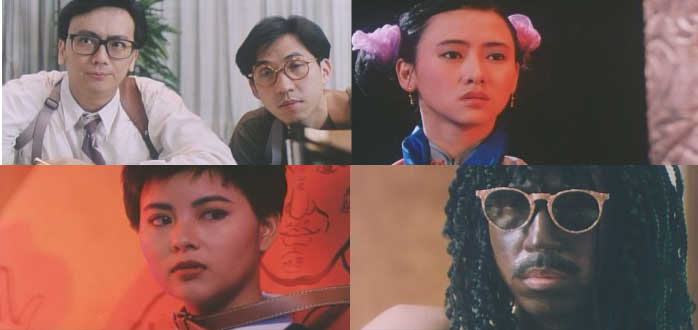 I have always found the films of Alfred Cheung and Lawrence Cheng a bit of a chore to sit through – often playing bespectacled yuppie nerds - and having the two of them together feels like a joke in itself – especially as tough (though not particularly competent) cops chasing after drug dealers. They meet cute as both go undercover and try to sting one another in a drug deal – Alfred in cringe worthy melting black face. After this they team up to find the source of Angel Dust that is coming into Hong Kong. They and their female supervisor (Elizabeth Lee) suspect a Mainland martial arts troupe from Yunan may be smuggling the drugs in. The Master of the troupe is played by the great veteran Lam Kau and one of his disciples is Yvonne, who is an expert in throwing knives and other sundry martial arts skills.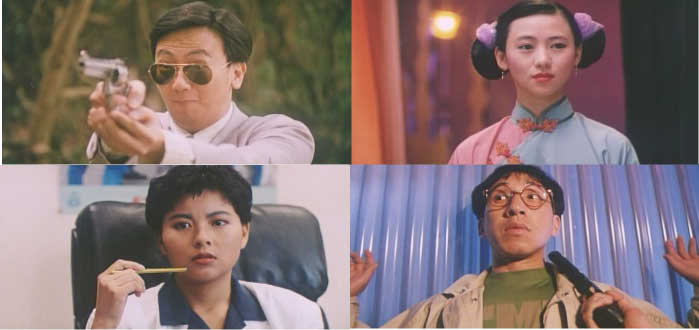 She is planning to defect and meet up with her brother but she attempts to do so right in the middle of a drug deal that becomes a drug bust when Alfred and Lawrence charge in. She unknowingly ends up with the bag of drugs and both the cops and the bad guys are after her – all leading to a few well played out action scenes and some cute chop stick battles between her and her kung fu brother. This was fairly average stuff back then and didn't exactly bring in hordes of ticket buyers. It is helped a bit by the presence of some other veteran actors – Bill Tung as Lawrence's wealthy father and the wonderful Jeanette Lin Tsui as Alfred's mother who just wants her boy to become a doctor. There are also some pointed critical references to the impending Handover and I believe Alfred Cheung, who co-wrote the script, has been a staunch advocate of political freedom in Hong Kong.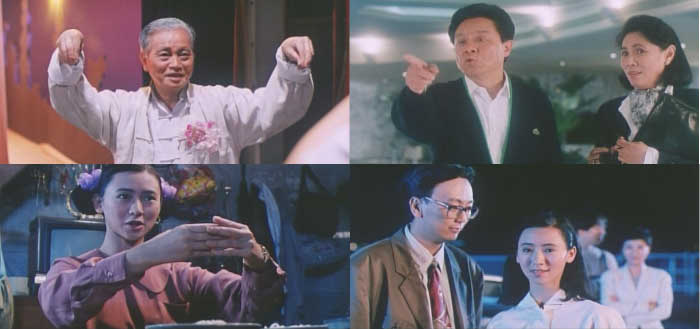 My rating for this film: 5.5
---