Interpol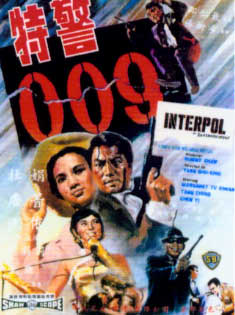 ---
This brings back thoughts of the good old days – when men drank martini's, the British empire ruled over Hong Kong, people smoked on planes and the U.S. dollar was worth counterfeiting. The 1960's were also the decade of the great spy films – James Bond, Harry Palmer, Matt Helms, Derek Flint – and Hong Kong jumped on this fad as well with a flurry of spy films filled with gadgets and outrageous villains. Some of these Hong Kong copycat films are quite fun and very colorful with definite 60's pop sensibilities. 'Interpol" (1967) is unfortunately not really one of them.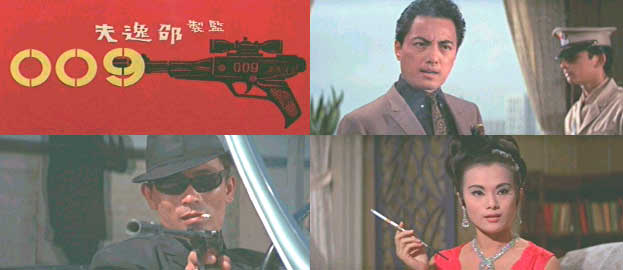 This film is lacking in the combustible retro energy that some of the Shaw's other spy films had by the bucket load with its fairly mundane plot, lackluster hero and uninteresting bad guys. Most egregious though is the paucity of bountiful babes. What is a spy film without them? The film does have the catlike Margaret Tu Chuan and Shen Yi but they don't get a lot of screen time and are not allowed to be particularly seductive. One might especially expect that with a real life nickname of "Wild Girl" for her off-screen activities that Margaret would have been a little less cool and would have been as sexy as she was in "The Black Falcon" where she was delicious as the purring villain. The film was directed by another Japanese import, Koh Nakahara, who directed three other Shaw pictures – "Diary of a Lady Killer" being one. One tends to expect the films from the Japanese directors to sizzle with style – especially those coming out of the Nikkatsu studio as Koh did – but I have seen little evidence of it either in this film or in "Diary".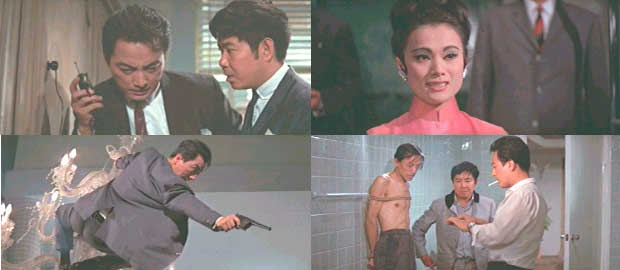 Two men have washed ashore with bullet holes decorating their suits and Interpol is called in to investigate. They turn to their best man, Agent 009 (Lily Ho had the same number in "Angel with the Iron Fists" – a lucky number in China) who reluctantly leaves behind two women on the beach to fly to Hong Kong. On the plane he meets and flirts with a pair of women – Margaret and Shen Yi – who co-incidentally or not turn out to be part of the gang responsible for the two murdered men. 009 tries to pass himself off as a gambler and takes on the assistance of a pickpocket (Li Kun) to get to the bottom of this affair. Getting to the bottom of course entails visits to swank nightclubs and bedding beautiful women. The bad guys are counterfeiting U.S. dollars that they smuggle out in old automobiles and anyone who gets in their way ends up in the morgue with a tag on their toe. 009 isn't supplied with a lot of parlor tricks – a lighter that doubles as a smoke bomb and chewing gum that turns into metal when sprayed with a perfume – are about it. As is generally the case in all spy movies, he gets captured and tied up behind locked doors with a ticking bomb right next to him and Margaret cackles that the bomb will explode in two hours. Two hours? That's enough time to watch another movie and still escape. Look for the cameos from Tina Chi-fei as a singer and in the best moment of the film one from Lily Ho.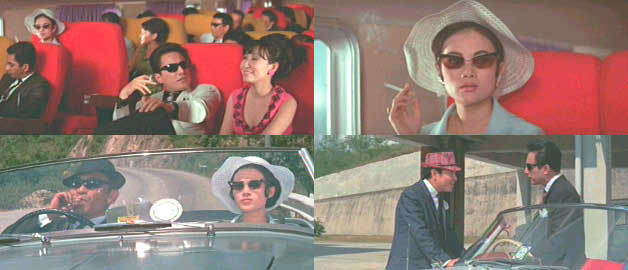 Much of the blah feeling that comes from this film can be attributed to the actor playing 007, Tang Ching, who the Shaw's seemed intent on making into a debonair leading man. They co-starred him with Lily in both of the Angel films and he made little impact in those films either, but with Lily around who cared. It is odd because at one time he was called "Taiwan's number one actor" and received the Golden Horse Best Actor award in 1963 for the film "Before Night". After that film he joined up with Cathay for a few years before the Shaw Brothers recruited him. Within a few years he primarily became a character actor often playing the bad guy that he seems more suited for.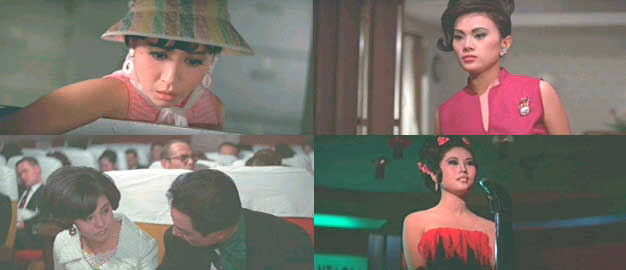 My rating for this film: 5.5
---