Sorrows of the Forbidden City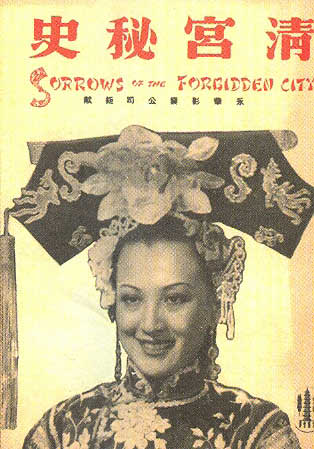 ---
Director: Zhu Shilin
Country: Hong Kong
Year: 1948
One of the most valuable aspects of the HKIFF is that every year they select a director from the past to pay homage to thus allowing film fans to see works that are simply impossible to see otherwise. This year they had a 29-film retrospective of the films of Zhu Shilin. Only four of them had English subtitles, but after seeing Sorrows I am kicking myself constantly for not having caught any more of this program.
Zhu began his filmmaking career at the end of the silent film period in the early 1930's in what was then the center of Chinese film, Shanghai. From what I can gather most of his films were contemporary upper class dramas and comedies that explored relationships, marriage, the role of women, the division between old and new and people's insecure footing in society. After WW II he was forced to move to Hong Kong where he took up reins again as a top director. He continued making films into the 1960's – generally working for leftist film companies – and during his life he directed over eighty films of which two are listed among the Best 100 Chinese Motion Pictures as announced by the HK Film Awards – Sorrows of the Forbidden City and Festival Moon (1953). During these years he worked with many of the top Chinese actresses – Ruan Lingyu, Zhou Xuan, Hsia Moon, Butterfly Wu, Li Lihua and Betty Lo Ti.
Sorrows of the Forbidden City is a powerful and tragic tale of the final years of the Qing dynasty in which the young Emperor Kuang-hsu is trying to push China into modernizing but is rebuffed at every turn by the Empress Dowager. It is absolutely gripping drama. Though all shot on sound stages, it takes on an epic nature in which one mistake after another sets China on its calamitous journey through the 20th century. The Emperor is nudged by his favorite concubine to grow a backbone and defy the Dowager, but he is simply paralyzed to act forcefully because of filial loyalty (though she was his aunt, she had appointed him as the Emperor at an age of four) – and he has to watch helplessly as foreigners encroach on his land and force the royal family to leave Beijing. The Emperor was to die mysteriously in 1908 at the age of 37 having become for all purposes a prisoner in his own palace and being unable to change the course of history. The Qing dynasty was to come to an end four years later after having ruled since 1644. The Dowager died shortly after Kuang-hsu in 1908.
This intimate portrayal of the imperial court with its historical implications is just great old-fashioned filmmaking with every scene having a purpose in either driving the narrative or developing characters. What I think really surprised me most about the film was just how good the acting was by the three main protagonists – the diffident Emperor, the tyrannical Dowager and the soft, principled concubine – they are all multi-faceted strong performances. In particular the concubine stands out – the actress was perhaps a tad too old to play a newly added concubine but her striking classical features are riveting. I was later to discover that the actress was Zhou Xuan, one of China's legendary singers and actresses of the 30's and 40's. Her most famous role was in the 1937 Street Angel and she was to die in 1957 after having had her heart broken one too many times. Her life is the stuff of movies. Here is some information about her.
Some twenty years after the film was made it re-emerged into the news when it was picked out for strong criticism by Mao during the Cultural Revolution.
I expect there are legal reasons why the film prints that the HK Film Archives have aren't put on to DVD but it is a shame that Zhu Shilin's films aren't easily available with English sub-titles. I did see one internet company selling a DVD for Sorrows but it didn't seem to have subs.
My Rating for this Film: 9.0
Viewed at the HKIFF
Here are a few other posters of Zhu Shilin's films:
The Eternal Love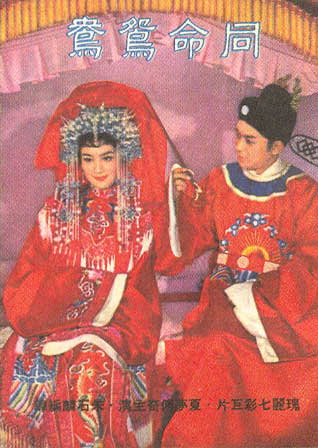 Should They Marry?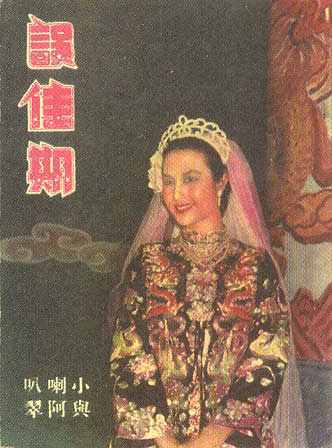 Life and Death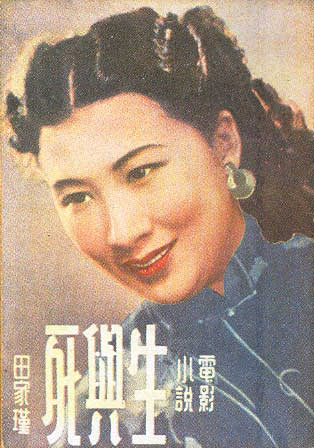 The Show Must Go On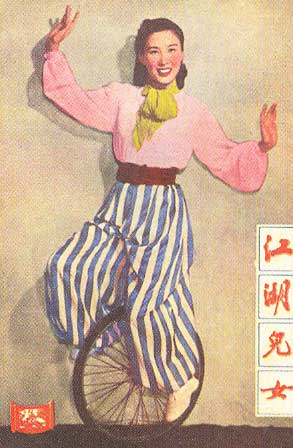 ---