The Girls from China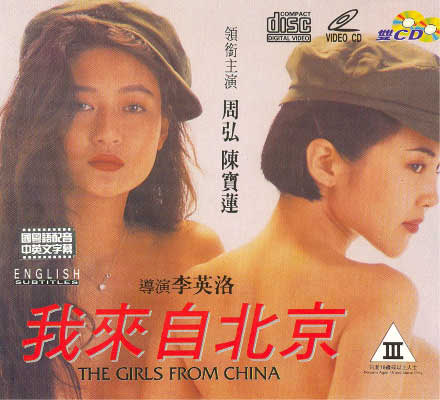 ---
Director: Barry Lee Ying-yok
1992
Hong Kong is a tough place to crack. Like New York City, if you can make it in Hong Kong you can make it anywhere. This is especially the case if you are a young innocent school girl coming from the Mainland to make a go of it. And even more so if you happen to be endowed like a piñata at a sweet sixteen birthday and the target of every lustful man in the city. Chow Ying (Isabelle Chow) arrives in Hong Kong by train from Beijing (to the tuneful ditty of "I Was Born in Beijing") with stars in her eyes and optimism in her heart. She is going to stay with her Grand Uncle – but within a few days all her dreams are debris along the road – they have porno sitting in her room to watch (not that she seems to mind actually), one of her relatives is having sex by the poolside, another relative tries to molest her, she moves out to a small apartment where a tenant peeps on her in the communal shower, in a store where she finds work the manager (Leung Gam-san) tries to rape her and when that doesn't work she is framed for theft and fired. Ya, Hong Kong is a tough town. But the tough bounce back.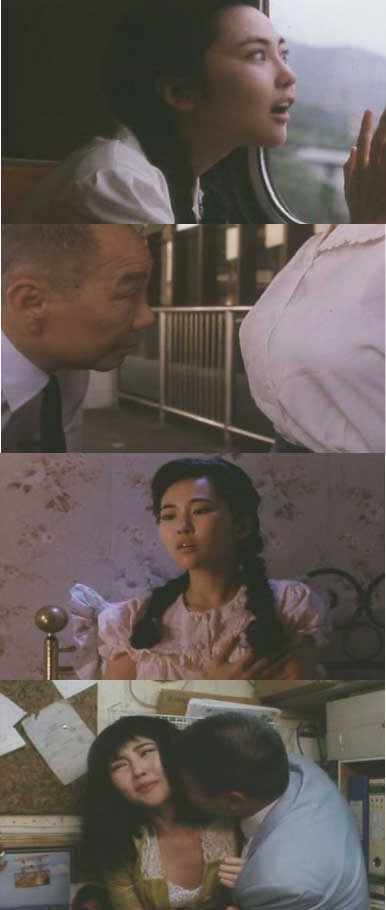 Chow Ying finds a port of call with a sympathetic male friend but he is just a psycho in waiting and has a nasty habit of secretly videotaping his bed time reading. He tells Ying that she is his forever and can never leave – just the words she needs to hear . . . to get the hell out as quickly and quietly as she can. From here though it is all up – she gets a job as an insurance saleswoman but is unable to sell a single policy until she runs into an acquaintance from her home town – Fung (Pauline Chan) who seems to have made a success of it in Hong Kong. How? The old fashioned way – she "makes use of my gifted body" but she tells Ying not to get the wrong idea – she is no prostitute because she only keeps company twice a night! Interesting distinction. But she gives Ying good advice – if you want to sell, use your sex appeal and soon Ying is going up in the top of the insurance pops. But that is chicken feed compared to how she does when she meets an old customer (Leung Hah-shun) from her first job – an elderly man that none of the other clerks would help and she did – he turns out to remember her and to be head of a giant conglomerate and within two minutes of meeting her switches all the company's insurance needs over to her. And she turns her body over to him. Complications ensue – but where there is a will there is a way to deal with old blackmailing boyfriends.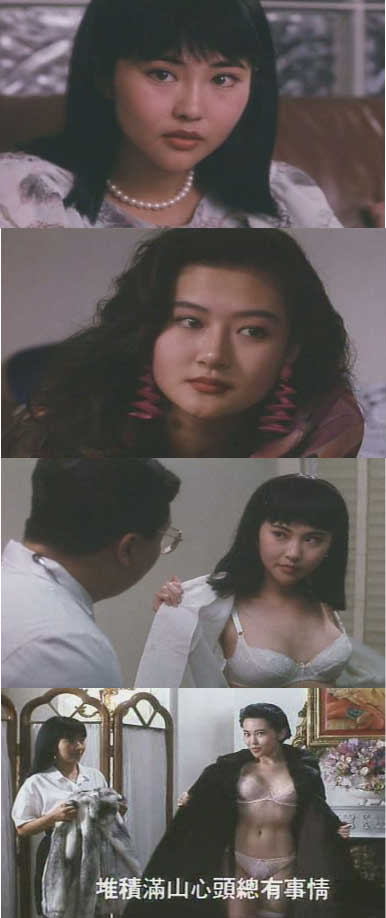 The only real reason to watch this film is to drool at the delights of Isabelle Chow, but it's a darn good reason. She is a knockout. She has a beautiful clean cut impish face and a body that as the saying goes "dreams are made of". And she shows lots of it. She first gained some Cat III notoriety with Sex and Zen in 1991 alongside a woman and a lucky flute and then appeared in a few other Cat III films – a couple non-Cat III films – and disappeared from the film scene. It is all mystifying. Why did she get into Cat III films and where did she go so quickly? My guess is she found a husband, but I can't find out anything substantial about her on the Internet, so if any one knows let me know. And just for strictly information purposes, Pauline's role is fairly small with only one quick jump in bed scene where her assets are momentarily visible.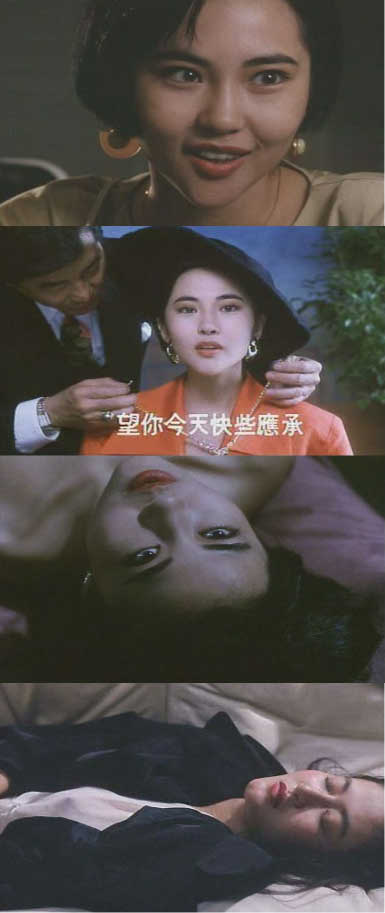 My rating for this film: 5.0
---