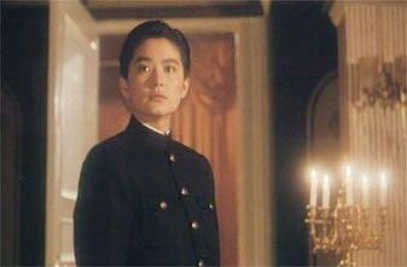 Top 10 list from YTSL

---
As many of my friends have had me tell them time and time again, Hong Kong movies are NOT a genre. A perusal of some of the acknowledged masterworks – King Hu's "A Touch of Zen"; Tsui Hark's "Zu: Warriors from the Magic Mountains" and "A Chinese Ghost Story" III; Yim Ho's "Homecoming"; John Woo's "Bullet in the Head"; Stephen Chow's "A Chinese Odyssey" I & II; Allen Fong's "Ah Ying"; Ringo Lam's "City on Fire"; Johnnie To's "All About Ah Long"; Mabel Cheung's "An Autumn's Tale"; Jacob Cheung's "Cageman"; Ann Hui's "Summer Snow"; and Stanley Kwan's "Rouge" -- WHICH I HAVE YET TO VIEW should establish this.
I hope this fact will be further evident from my list of ten favorites: Some of which are "must see"s for everyone; others of which I realize reflect my particular viewing preferences and biases (e.g., the prominent featuring of hardly pathetic female characters, thought-provoking interludes as well as heart-rendering moments, multi-layered depth along with stunning visuals).

---
Peking Opera Blues: My absolute favorite movie (not just my favorite Hong Kong, Tsui Hark or Brigitte Lin Ching-Hsia movie), even with one of the worst sub-titling jobs I have ever seen. It is primarily a drama for me, whose comedy and action moments only intensifies -- rather than dilutes -- its emotional strength and impact. Brigitte Lin's performance encapsulates all that is wonderful about this incredible film, Sally Yeh's character provides it with added Every(wo)man feistiness and Cherie Chung makes sure it has plenty of charm.
Ashes of Time: A wonderful film in so many ways and on so many levels. It MUST be seen more than once to be appreciated as well as understood. While I realize that this star-studded epic will not be everyone's cup of tea, I would nevertheless urge you to do yourself a favor and give this Wong Kar Wai movie a shot. Chances are that if you don't fall asleep within the first twenty minutes (like my parents did!), you won't regret doing so!!
He's a Woman, She's a Man: After I saw this movie for the first time, I immediately rewound the videotape and watched it again. This romantic comedy is the only non-action film I know that gives me the kind of satisfyingly energizing "buzz" that a great Hong Kong action movie does. Anita Yuen, Leslie Cheung and Carina Lau are superb. Supporting actors Jordan Chan and Eric Tsang also deserve mention.
Swordsman II: This Film Workshop production is a historical fantasy drama of the highest, most exhilarating order. The action scenes are amazing, the music is terrific, the cinematography inspired. Still, what truly makes this film so special for me are the enthralling stories and personae of each of the main characters, and the absolutely wonderful cast. Fennie Yuen, Rosamund Kwan and Michelle Reis play their parts well, Jet Li is a terrific thorn among the roses but Brigitte Lin definitely steals the show.
Police Story III:Supercop: I have seen this action-packed and stunt-filled movie over thirty times. I don't think I will ever cease to be amazed at what Michelle Yeoh and Jackie Chan are willing to do in the name of entertainment and for our viewing pleasure, and capable of doing without the help of blue-screens and other hi-tech equipment. While each of them is incredible (to watch) on her and his own, they seem to have brought out the best in the other here. The action sequence which begins with Maggie Cheung being thrown out of the helicopter(!) surely will never be replicated, let alone surpassed.
Comrades, Almost a Love Story: The star of what she described as "a very Hong Kong people's film" doubted that anyone who is not from that East Asian territory would like it. Well, Maggie Cheung is wrong! So too are those who doubt that the Hong Kong movie industry is capable of producing a sublime subtle drama like this sweet transnational offering from director Peter Chan (which also contains winning performances from Leon Lai, Eric Tsang, Christopher Doyle and Kristie Yeung).
Red Dust: If it's not already apparent, yes, I am a rather major fan of Brigitte Lin. In this alternately warm and chilling (melo)dramatic effort directed by Yim Ho, that goddess of an actress commands and completely holds the viewer's attention playing what appears to be a mature version of many of the characters she essayed in the 1970s in Taiwan. Some of her scenes with her then companion, Chin Han, are absolutely breathtaking but there is particular magic when she generously and sensitively shares the screen with Maggie Cheung.
Girls Without Tomorrow: Of all my favorite and esteemed movies, this 1992 offering is undoubtedly the one least likely to be on others' top ten list. My suspicion is that this probably is so because most people do not know about it rather than for any other reason. Carina Lau and Petrina Fung Bo Bo are (expectedly) outstanding in this unpretentious and surprisingly moving drama. May Lo/Law, Vivian Chow and Pauline Chan also turn in memorable performances.
Dragon Inn: This historical fantasy drama has Brigitte Lin as a noble swordswoman and Maggie Cheung as a saucy innkeeper. In it, the two women fight over Tony Leung Kar Fai as much as the "good" people battle against an evil eunuch and his men in spectacular desert settings as well as an inn that alternates between feeling like a place of refuge and that from which one cannot escape. Need I say more about this thoroughly intriguing Tsui Hark production except that it's a "must see" movie? No, thought not!
Crouching Tiger, Hidden Dragon: A Hong Kong as well as Taiwanese, Mainland Chinese and Hollywood co-production, this martial artistic costume drama has been described as a kick-ass "Sense and Sensibility". With Michelle Yeoh, Chow Yun-Fat and Cheng Pei Pei -- along with Zhang
Ziyi, Chang Chen and Sihung Lung -- in its cast (and ace cinematographer Peter Pau, art director Tim Yip and master action choreographer Yuen Woo Ping in its crew), this Ang Lee helmed film has star power in spades.

---