---
Liu Fan
This often intimidating female actress has been a large presence in many films – Gigolo and Whore II (One of Rosamund Kwan's lesbian buddies), Widow Warriors (fights Michiko in the gym scene), Street Angels (the nasty cop), Women's Prison, the other brothel owner in Hail the Judge, a prison guard in A Chinese Torture Chamber Story and Peace Hotel.

---
Liu Wai Hung
From the early 80s until the present this quirky actor has been performing in films. Some of these areTo Sir with Troubles (one of the teachers I recall), I Do, Guest in the House, They Came to Rob Hong Kong (Leslie Cheung), Crazy Nuts, Nobody's Hero, The Iceman Cometh and Comic King (2001).

---
Liz Kong Hei-man
When I first saw this actress a few years ago in Love and Sex Among the Ruins (1996), I thought for sure she was a star in the making. Lovely soft features that seem to suggest a mixed ancestry along with a cool intelligent acting style seemed to bode well, but thus far her career has not amounted to a lot. She has been in quite a bit of TV, but only a small number of films – and not really memorable ones. Her sister is actress and comedian Alvina Kong.

There is Midnight Zone (the hit and run driver), Troublesome Night 2, Till Death Do Us Part, PR Girls (the mamasan), Afraid of Nothing: The Jobless King, I.C. Kill.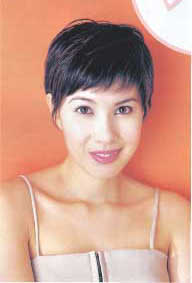 ---
Lo Hung
This character actor appeared in a number of films during the 90's - The Sting, Hail the Judge, the headmaster in Rose Rose I Love You, Out of the Dark (one of the security guards), the corrupt magistrate in A Chinese Torture Chamber Story, Teaching Sucks and I.Q. Dudettes in 2000. He also owns a film dubbing company in Hong Kong.

(Info from Sebastian Tse)
---
Lo Lieh
Lo Lieh is easily one of the most famous actors from the kung fu period with a face that is instantly recognizable. He is from Indonesia and began appearing in HK films in the middle of the 1960's – Temple of the Red Lotus, Tiger Boy, Golden Swallow and Twelve Deadly Coins. Initially, he was generally a good guy in the movies and his 1972 film King Boxer made him a star not just in HK but also internationally where it was released under the title Five Fingers of Death. It was the first kung fu film to have an international release.

After this though – Lo Lieh began primarily playing the villain – which in truth his face is much more suited for. During the 70's and into the early 80's he was in a host of classic films – Chinese Boxer, Bamboo House of Dolls, Black Magic, The Magic Blade, Executioners from Shaolin, Eighteen Jade Arhats, Kung Fu from Beyond the Grave and Black Magic with Buddha.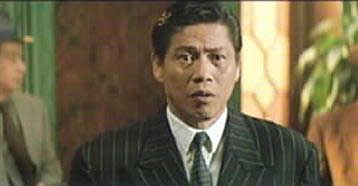 In 1984 he appeared in the Chow Yun Fat/Sally Yeh film, The Occupant, that signalled his transition to non kung fu films and more character type roles. Lo Lieh has continued working until the present in usually small supporting roles – On the Run, Miracles, Tiger Cage II, In the Line of Duty V, Shanghai Shanghai, Queen of Temple Street, Police Story III: Supercop (as the drug-dealing general), Bullet for Hire, Dangerous Duty and The Untold Story III (1999). One of his finest roles of recent times was as the grandfather in Glass Tears - Lo is wonderful as the lonely old man who loves his grand-daughter. Sadly, Lo Lieh died from a heart attack on November 3, 2002 just as many of his classic Shaw Brothers films are finally being released.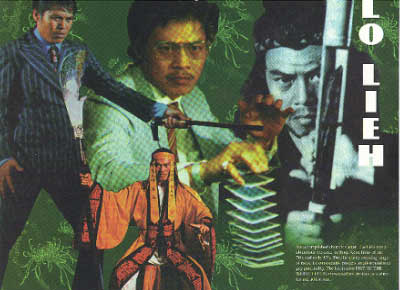 ---
Lok Tat Wah
This young actor brings a certain surly attitude to his roles – Mongkok Story (Edmund Leung's friend), Temptation of Office Ladies (the creepy boyfriend), L O V E . . Love and Bio-Zombie (the fellow Jordan and Sam run over and then turns into the first Zombie!).

---
Loletta Lee Lai Chun/Rachel Lee
Born 01/08/66 in Hong Kong
I have to say that I am very partial to Loletta Lee. She may not be a technically polished actress and most of her films fall well short of greatness, but in my book she was the ultimate cutie pie in HK films and exuded a zest, an energy and a pout that I find irresistible. Just seeing her in a film puts me into a better mood and brings a smile to my face.

The old lyric "what a long, strange trip it's been" might well apply to her film career. She began as a model at 17 and was brought into the Cinema City ranks by Raymond Wong with a few other young actresses in a group termed the "Happy Troupe Girls". Cinema City was fairly new and wanted to produce films that would appeal to young audiences – and they made a number of films over the next few years with these women starring in them that are somewhat juvenile but quite sweet, spirited and occasionally funny.

Loletta was the most popular of the group and was to become a star over the next few years. Her debut was in 1984 and she was immediately a hit. In the same year she had a supporting role in the fabulous Shanghai Blues as Sylvia Chang's assistant and has a few wonderful moments in it. Other comedic films for Loletta from Cinema City and other production companies were to follow – Happy Ghost, Merry Christmas, Isle of Fantasy, the It's a Mad Mad World series and Porky's Meatballs.
She was growing up though and began getting more adult roles – Final Victory (1987) for which she was nominated for a Golden Horse award, The Wild Ones, Chicken a la Queen (1990) in which she is a prostitute, Dragon from Russia (Pearl), Jail House Eros (a ghost) and Remains of a Woman (1993) for which she again was nominated for a Golden Horse award.

Then in one of the oddest career decisions – perhaps she felt she had to break her cutie pie image or thought her career had stalled - she decided to go Cat III. In the late 80's Loletta had been voted by the HK movie going public as the sexiest woman in HK films – now she decided to reveal just how sexy she could be. So in 1993 she made a series of Cat III films (Crazy Love, Girls Unbutton, Spirit of Love) that displayed her charms to wonderful effect. She was still a major cutie pie – but it turned out a very curvaceous and not so modest one!

This really didn't give her career the boost that she expected – so she continued making mainstream films – Legend of the Liquid Sword, Why Wild Girls, Sexy and Dangerous (1996), Once Upon a Time in the Triads - and then one more eyeful of a return to Cat III in Sex and Zen II in which she pairs off against Hsu Chi in an incredible sex duel to the death.
Marriage and children brought her career to a halt – she began to very much regret making the Cat III films – changed her name to Rachel – fought off rumors that she was extremely ill - and wanted very badly to have another opportunity to show she could be a serious actress. Against all odds she did it. In 1999 she starred in the Ann Hui drama Ordinary Heroes and this time she won the Golden Horse Best Actress award. I have to say it made me delighted to see this happen – and to see that she is still a major cutie pie.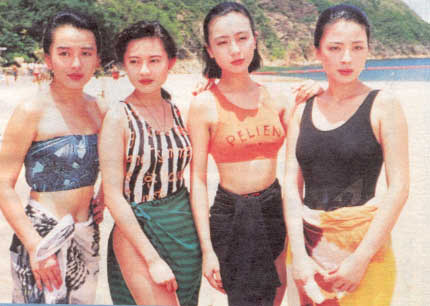 ---
Louis Koo Tin-lok
Born 10/21/70
Louis is one of the brighter male stars in HK these days. He is extremely good looking and likeable – a good solid actor – and as he has got a bit older he seems to have taken on much more depth in his characterizations. In his first major films in 1996 – On Fire and Streets on Fire – he seemed little more than another pretty boy, but his recent films have shown tremendous growth. He is also clearly one of the more popular actors in HK and is on the list of preferred actors by the filmmakers. Some ten years ago this was highly unlikely -he was arrested and sentenced for theft in 1990 for 22 months, but managed to turn his life around in spectacular fashion.

He hasn't quite reached the ranks of the top actors – Lau Ching-wan/Francis Ng/Anthony Wong/Simon Yam – and he has yet to develop that acting edge that they bring to their films - but he clearly has the potential. Further excellent performances as in Bullets Over Summer, Troublesome Night 6 and Sealed with a Kiss may push him into this elite acting company at some point.

Some other films of his are all the Troublesome Night films, The Suspect (Ringo Lam's film), The Masked Prosecutor, The Super Car Criminals, The Rules of the Game and Conman in Tokyo.
---
Lowell Lo Kook-ting
Similar to James Wong, one would never suspect from watching his film performances that Lowell is a tremendous composer and has scored some of the best film soundtracks in HK films. Some of these are – An Autumn's Tale, Wild Search, The Killer, Naked Killer, The Chinese Feast and God of Gamblers. In total he has over 80 film scores credited to him!

The characters he plays though are very different than those Wong usually does – Lowell's seem to generally be diffident, shy and fairly ineffectual. His looks seem to fit into this characterization. Some of his roles are Rosa (1986 – Yuen Biao's friend), It's a Mad Mad World II and III (Elsie Chan's suitor), Magnificent Warrior (the ruler), Chicken and Duck Talk, Operation Pink Squad, Lost Souls (1989), Pedicab Driver (Sammo's friend), Now You See Love, Now You Don't and a bunch of others.
---
Lui Fong
This genial actor appeared in a smattering of supporting roles in the mid to late 80s. Some films he appeared in – Hearty Response (Chow Yun Fat's partner), Heartbeat 100 (the boyfriend), Miracles (policeman), My Family and When East Meets West (a large role as the son).

---
Lui Sau Ling (or Lu Xiu Ling)
Jeff has provided this information and image of this actress.
This sweet looking Taiwanese actress was best known for her role as the blind sister of Brigitte Lin in Burn Phoenix Burn (1982). She was famous in the early 80's when she starred in the Taiwanese romance movie of Chong Yau such as Wild Goose on the Wing (with Brigittle Lin), Asking the Sunset, My Cape of Many Dreams, Wells Up In My Heart.
After the romance movie trend disappeared, she moved to HK but her career was not as bright as before. She starred in movies such as Devil Fetus (the main actress). She made a daring move by taking her clothes off in the 1987 movie Desire. It was a flop and made her career slide down even faster. She appeared in small roles such as Runaway Blues (with Andy Lau) and her last appearance was as Aunty 13 in a cheap knock off version of Wong Fei with Yuen Biao (Kickboxer).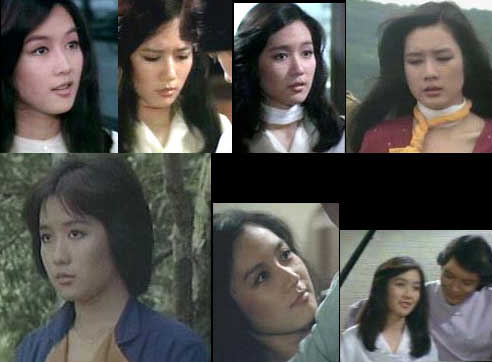 ---
Lung Fong/Jimmy Lee
If there is a bad gang head in a low budget film, there is a pretty good chance that he will be played by Lung Fong! I can't recall the vast number of films that I have seen him in as the main villain. It wasn't always like that though.
Back in the late 70's he appeared in a few Lo Wei films as the good guy – Rebellious Reign and The Big Boss of Shanghai – but the films were flops and Lung moved to the United States for many years. When he returned in 1989 – and now generally using the name Jimmy Lee – he began playing bad guys and it seemed to be a winning hand with his patented nasty smirk.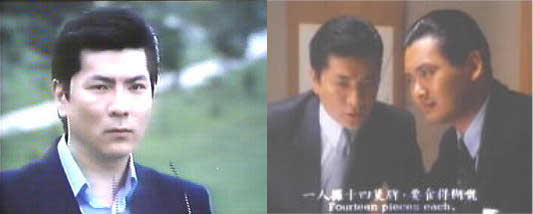 Some of his bad guy roles were in Casino Raiders (1989), God of Gamblers, Crocodile Hunter, The Big Score, Lee Rock, Kickboxer's Tears, The Secret Police, A Touch of Evil, The Longest Nite (1998), The Golden Nightmare (1998) and My Name is Nobody (2000).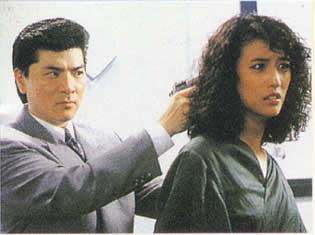 ---
Lydia Shum Tin Ha/Fei Fei (Fatty)/Lydia Sum
Born in 1947 in Shanghai
Lydia is one of the real personalities in Hong Kong. Her large figure, her spectacles and her rapid fire chatter are almost HK landmarks. Though she doesn't do many films any more (her last credit was in 1997), she is still everywhere – on TV, in the magazines and in commercials. She also has been a co-host of the Hong Kong Film Awards ceremonies.

She has been acting as the overweight comic foil since she was a child actress in the 1960's. She was a very popular actress in that decade appearing in scads of films - often co-starring with Josephine Siao and Connie Chan. Some of these films were Broadcast Queen, A Girl's Secret, Every Girl a Romantic Dreamer, Teenage Love and Teddy Girls.
Born into a family along with six sisters and three brothers, they moved to Hong Kong when she was still very young. When she was 12 years old she heard through a friend that the Shaw Brothers were looking for a young actress with some heft on her and she went to the tryout and got the part. Her father was furious that she did this behind his back but eventually gave in and she made her debut in the 1960 film, The Peach Blossom Blooms. She says of this first role for which she received HK $500, "All I had to do in the first scene was drink a big bowl of borscht soup. It smelled really good,". She left school in Form Two to devote herself to her career.
In the 70's she dropped out of films for much of the decade, but came back in the 1980's – a good deal older and a little heavier – but just as cheerful. In the 80's she was a very popular TV host on the show Enjoy Yourself Tonight and was on this show for 23 years. In 1984 she had a hilarious role in Donnie Yen's Drunken Tai Chi in which she whips Donnie's butt – but her biggest successes came in a number of family comedies.
Often teaming up with Bill Tung, she appeared in the Mad Mad World series, Double Fattiness, Lost Souls, Mother vs. Mother, Perfect Match, Perfect Couples and many more. She also found time to get married to Adam Cheng (later divorced) and has a daughter (who very much takes after the mother!). In all she has been in around 100 films and hosted 5,000 TV variety shows. She is still currently working, but is talking about retiring in the near future. She spends much of her time in Vancouver when she is not working.
(Some info provided by Cissi)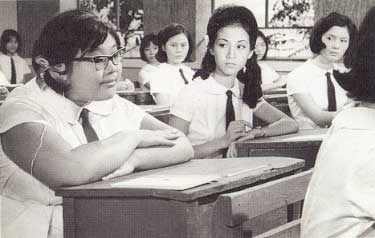 ---