---
Season Ma Si-san
I am not really sure why I have included Season Ma in this index. She was in only a few films during the 1980s and most of those were very small parts, but I like her name and very much enjoyed her performance in The First Time is the Last Time in 1989. In this film she gives a powerful portrayal as a young woman sent to jail who undergoes a toughening up experience while there. A few other films in her small filmography are Boat People (1982), The Last Affair (1983), Owl vs. Bumbo (1984), Twinkle Twinkle Lucky Stars (tour guide), Silent Love (1986) and The Lunatics in 1986.

---
Sek Kin/Shih Kien
Born in 1913
His face is one of the best known throughout the kung fu world for his portrayal as the evil villain, Han, in Bruce Lee's Enter the Dragon in 1973 at the age of 60. In a sense though this film was a mere speck in his very lengthy career. Before acting, he was a make-up man and then his first film appearance was in 1940, Bloody Flowers of the Sea. His last film was Hong Kong Adam's Family and it was released in 1994. In that fifty-four year span of a career, Shek was to appear in literally hundreds of films.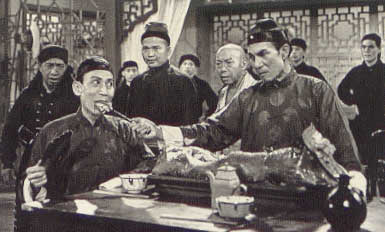 Many of these films particularly in the 50s and 60s were martial arts films – but he is most famous for being the nemesis in a large number of the Wong Fei Hung films that starred Kwan Tak Hing. He was in nearly 35 of this series – and often played a different villain in each one. At the same time he was also making appearances in the Fong Sai Yuk film series (called Fang Shiyu at that time) and was in a number of these. In the Fong Sai Yuk films he almost always played a villain as well – the White Brow Monk – but later played another character as well – the mentor of Fong Sai Yuk. Sek Kin says this about himself "I'm the very picture of a villain, but sometimes I play the good guy who becomes involved in a fight due to a misunderstanding. When I wear a beard I'm usually the bad guy – all my characters are defeated in the end".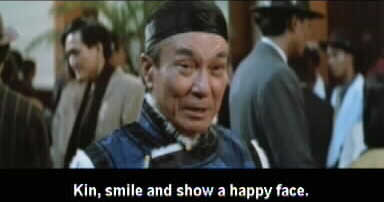 If this wasn't enough, he somehow found time to appear in loads of other similar films – a few that are considered Cantonese classics are Story of the Sword and Sabre as the psychotic (1963), Burning of the Shaolin Temple, South Dragon, North Phoenix (first film choreographed by the team of Lau Kar Leung and Tong Kai), Muskateer from Luoyang, The Golden Swallow, Twin Swords and The One-Armed Magic Nun. He was an accomplished martial artist in real life and mastered the Mantis Fist, Eagle Claw, Northern Shaolin, Laohan School, the Chaoyan School and Baoding boxing. Both he and Kwan Tak Hing choreographed their own fight scenes.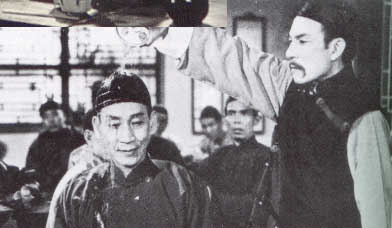 He started doing TV in 1967 with an appearance in the series Below the Lion Rock. By the time he was in Enter the Dragon (in which he was dubbed by Keye Luke), he was making many fewer films than before – but continued making films in small supporting roles. You can catch him in The Private Eyes (1976), The Young Master (1980), Hong Kong 1941, Lady in Black (Brigitte Lin's father), A Better Tomorrow III (Tony Leung Ka-fai's father), Millionaires Express (the father of the little boy who fights little Wong Fei Hung!) and The Widow Warriors (the patriarch). And in Aces Go Places 4, he and Kwan Tak Hing mix it up one last time as rival ice hockey coaches. Finally, Shek did a guest starring cameo in Once Upon a Time In China as a venerable old master who appears to give a few words of wisdom but then runs with his tail between his legs when the going gets tough.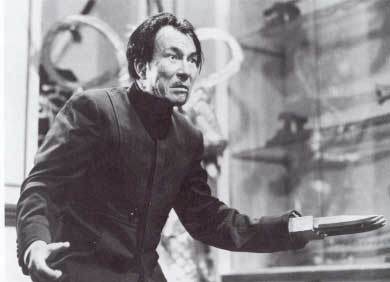 (Thanks to Yves Gendron for much information)

---
Sek Sau/Shek Sau
Born: 11/21/ ---- in Hong Kong
Sek Sau was one of those 1970's and 80's heartthrobs. Born in Hong Kong sometime in the late 1940's/ early 1950's. He started acting at the age of nine. Sek Sau worked for TVB making drama series during the 70's and 80's. He has an unusual flexibility to play modern & ancient characters, comedies, and drama with equal ability.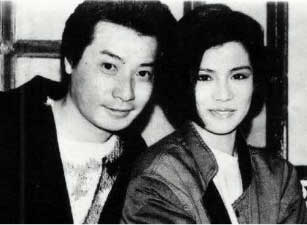 After finishing a motion picture in 1984, Sau opened a restaurant in Taiwan. In 1990, Sau dropped out of the entertainment circle and moved to Canada with his family where he opened another successful business.
He came back into acting during 1997, under contract to ATV where he hosted the 1998 World Cup Special and acted in Flaming Brothers along with another two dramas. In 1999 he participated in an US motion picture with William Dafoe and John Cho called "Pavilion Of Women". During 2000, he starred in a TVB drama " On The Track Or Off" and it was his first appearance on TVB in over a decade. In 2001 he starred in his second series "Legal Entanglement", and he also hosts TVB's I-Files with Jacqueline Law.
In addition to acting on television, he also performs in plays. Furthermore, he's also a saxophonist. He used to sing too, but that was over 20 years ago, two of his songs are: Rainbow-man which he sang with Cheung Ling Ling, and D-Force, a theme song for a 70's Japanese cop show.
Sau, now in his early 50's, still looks fit, with his attractive good looks and not looking like he's even aged in a decade, it's impossible to tell his actual age.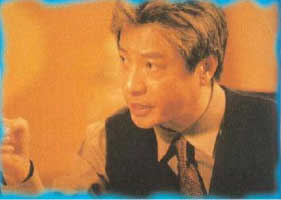 A few of his movies/series are: Stranger From Canton (1973), Memory Of Hometown (1976), The Couples (1979), The Family (1980), Come Rain Come Shine (1981), Young Heroes (1981), Love With Many Phases (1982), The Semi-Gods and Demi-Devils (1982), The SIB Files (1986), The Formidable Lady From Shaolin (1987), Flame Of Fury (1988), Battle Of The Heart (1989), Flaming Brothers (1999), On The Track Or Off(2000), Legal Entanglement(2001), Golden Faith(2002) and Wah Tam Cheung(2002).
(Thanks to MC Truong for the write-up)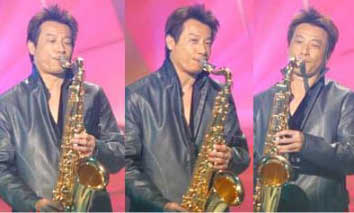 ---
Seung Yee
Seung was the stern mother in Burning Ambition. She has been a very active TVB & ATV actor. Before joining the TV stations, she was one of the most popular stars working in the local Cantonese radio broadcasting stations in the 1960s, especially in broadcasting the serial stories. She was also in Happy Go Lucky.

(Info from Sebastian Tse)

---
Shannon Lee
Certainly one of the more interesting appearances in a Hong Kong film recently was that of Shannon Lee. She is of course the daughter of Bruce Lee and the sister of Brandon Lee. People may have initially thought her getting a role in the Hong Kong film, Enter the Eagles, was more a publicity stunt than anything, but she is terrific in the film and shows some of the best action moves from a female in a Hong Kong film for a few years.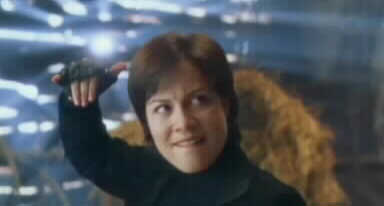 Born in Santa Monica, California, she only has very vague memories of being on the set of her father's films when she was just a small child. Later she worked with her brother on the set of Rapid Fire and had a small cameo role in Dragon: The Bruce Lee Story as a singer at a party.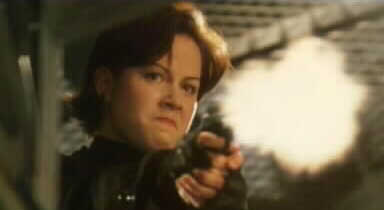 It had not really been her intention while growing up to become an actor – she majored in music at Tulane University and is a classically trained singer but slowly worked her way into acting. Her first role of substance was in an American low budget film – Cage 2: the Arena of Death. Later in another low budget film, High Voltage, she had her first action scenes in a film. She has been training in martial arts since she was 11 or 12 years old and this clearly shows in Enter the Eagles. In this film she gets to have a few fights – the best being against the legendary Benny Urquidez. So far that is the only Hong Kong film she has made.
She appeared with Sammo Hung in an episode of Martial Law and she was in an American film called Epoch that was released in 2000.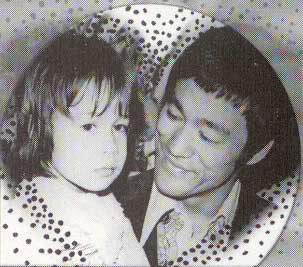 ---
Sharon Kwok Sau-wan
Recently I have come across this very appealing and outgoing actress in a few of her films. She has a certain sexually comical insouciance about her that is enjoyable to watch. Her film career only seems to have lasted a few years from the late 1980s to the early 1990s and most of these efforts were in low budget action/comedy films.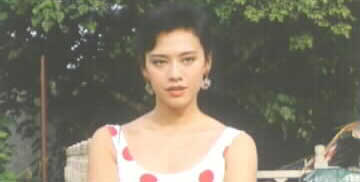 Some of these films were Ghost Busting, Outlaw Brothers (Max Mok's girlfriend), Perfect Girls (one of the introductions), Hidden Desire (played the friend of Veronica Yip), Dead Target (one of her best roles in a fun romp of a film), Red Fists (Yu Rong Guang's cop partner) and Fun and Fury (an amusing role as the seductress of Frankie Chan). Even though I don't believe she had any action training, in a number of these films she certainly gets caught up in it and looks to be a good sport.

She was married to Chin Sui Ho for a few years, but they are now divorced.
---
Sharon Yeung Pan Pan
Born on 01/04/58
Sharon was easily one of the more talented female kung fu and then later "Girls with Guns" action stars, but she never approached the popularity of a number of the other women in these same genres. Watching her though is a complete pleasure as she combined grace, power and astonishing flexibility to create some memorable scenes. At one time she was even called "Lady Jackie Chan" due to her skills. Her characters tended to be very straightforward and at times even somewhat masculine and perhaps this was part of the reason that she never has had the fans of a Moon Lee or an Angela Mao.
After begging her mother to attend, Sharon began training at the Fan Fok Fa opera school at the age of 4 in Hong Kong. This was the same school that Lam Ching Ying, John Lone, Meng Hoi and a number of other HK actors went to. After leaving the school, she began appearing in some kung fu films. Of course by the late 70s when Yeung Pan Pan began her career, the traditional kung fu film was drawing near an end – but she still managed to show up in a few solid films – Kung Fu Master Named Drunk Cat, Story of the Drunken Master, Two Wondrous Tigers and Return of the Deadly Blade.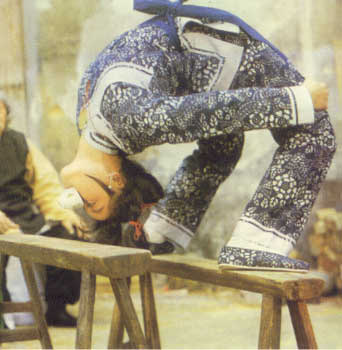 To some degree Sharon made the transition to the girls with guns films – but appeared in only a handful of them – Princess Madam, Angel Enforcers, Angel Terminators, Way of the Lady Boxers and Deadly Target (aka Fatal Target). These were fairly low budget action films but Sharon showed some amazing moves and Princess Madam and Angel Terminators are definite recommendations. The segment on this actress -- which includes an interesting interview with a lively and vivacious her -- in Top Fighter 2: Deadly China Dolls is also worth checking out.

To the best of my knowledge she has appeared in no films since 1996 (though she produced a recent film in 2000 – An Eye for an Eye), and spent some time doing some kind of entertainment industry work in Taiwan, but she seems to have latterly returned to Hong Kong, appears on Television – and in fact she has done some action choreography in that medium – and she still appears in an annual telethon that is quite famous for the acrobatic stunts that she performs.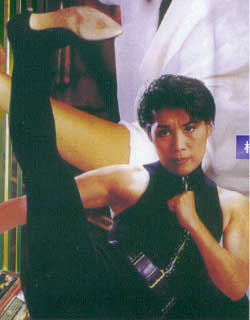 ---
Shawn Yu(e) Man Lok
2002 HK entertainment industry newcomer who's already made quite an impact, being touted -- among other things -- as the next Goldenboy plus Nicholas Tse's "successor" after recording just one Cantopop single. Thus far, this singer-actor has already had the lead role in Just One Look (as Fan), and has also appeared in New Option (as Shawn), the blockbuster Infernal Affairs (as the younger incarnation of Tony Leung Chiu Wai's character) and Diva Ah Hey! (where he did well with his supporting role as the socially awkward Wing). Earlier, he won fame in Taiwan for appearing in a teenage idol TV drama (Tomorrow) and in Hong Kong on RTHK's YOUTH Y2K.
(Written up by YTSL)

---
Sheila Chan Suk-lan
This former Miss Hong Kong had a nice string of films from the late 1980s to the mid 90s until her retirement. Most of these films are of a comical nature – and she often plays a bit of a cute wide-eyed ditz in them. At one time she was involved with Alex Fong and when that relationship soured she attempted suicide. She is now a well-known DJ on a commercial radio station.

Some of her films are Outlaw Brothers (the sister), Mortuary Blues (Sandra Ng's friend), Bullet for Hire (Jacky Cheung's girlfriend), Ghost for Sale (one of the ghost busters), Inspector Wears Skirts IV, Madame City Hunter (Anthony Wong's assistant), Whatever You Want, He and She and Because of Lies. In 2000, she appeared in her first film, True Love, in some five years.
(info provided by Crayon)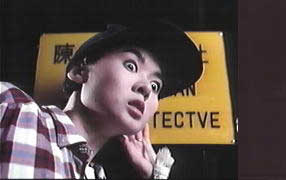 ---
Sherming Yiu Lok-yi
With eyes that seem to take up more of her face than the oceans do the earth, this petite but curvaceous actress has become a favorite for directors to use in horror films over the past couple of years. Fortunately, the last few years have been very good for horror actresses in Hong Kong as this genre has spawned hundreds of low budget ghost and gore flicks.

I must admit that watching this innocent wide-eyed actress screaming in terror or seeing her detached head sitting on a chair talking is certainly a pleasure. Some of these horror films are Bodyguard for the Dead (1999), Lamb in Despair, Fourteen Days Before Suicide, Last Ghost Standing (which she also produced), Raped by an Angel 4, Untold Story III, The Mirror and Troublesome Night 9 (2001).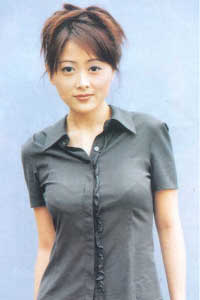 Though much of her work thus far falls into the scream queen genre, she has shown other talents in a few non-horror films – Operation Billionaire and High K (in which she plays Ti Lung's daughter).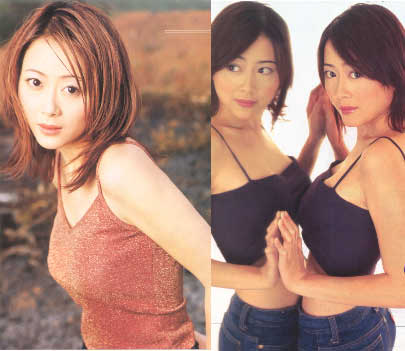 ---
Shing Fui On/Big Sillyhead
Born 02/01/55 in Hong Kong
Once you happen upon Shing Fui On in one of his many roles, the chances are you will not likely forget him. On his large body rests an oversized squarish shaped head that could be used to frighten children to bed at night. If Hong Kong ever did their version of Frankenstein, Shing would not even really need any make-up.

His most famous role is of course that of Johnny Weng in The Killer. Playing a double-crossing triad leader, he injects his role with loads of visceral nastiness. Before his acting career got started, he actually worked as part of a film crew before someone noticed his uniquely villainous looks and asked him if he wanted to get in front of the camera. His debut was in the film All the Wrong Spies in 1983. He agreed to this and from the mid-80s until the present, he has been one of Hong Kong's busiest supporting actors. In over fifteen years he has appeared in some 150 films – and though his malicious bad guy roles usually come to mind – he has taken on a surprising diversity of characters.
Other than The Killer, some of his other bad guy roles were in: A Better Tomorrow II, Tiger on the Beat, Legend of the Dragon, Innocent Interloper and a slew of triad related films.

I really enjoy seeing him in films that go against expectations – in which he is far from the bad guy – and in a few of these he has clearly shown some true acting talent. Of course my all-time favorite Shing Fui On performance is the 1991 The Blue Jean Monster in which he plays a kind hearted cop who is dead – but he doesn't quite know it for a while – but then ferociously holds on till his wife Pauline Wong delivers their baby. Or catch him in comedic The Greatest Lover as one of Chow Yun Fat's Mainland friends or as the sorcerer in Ghostly Vixen who wants to trap the evil demon in the form of Amy Yip. In another Amy Yip film he plays her shy suitor in Easy Money and does the same in a Veronica Yip film, Bogus Cops.
No matter what the role, initially glimpsing Shing in either a cameo or a full role usually brings a grin to my face – and if among company there will always be a yell from someone – "Silly Big Head" as if kids spotting the ice cream truck.
Cissi writes this in:
It's not surprising that he is often cast as a triad member; he was rumoured to be in a triad and was often seen taking protection money, and despite repeated denials the rumour still persists. The rumour damaged his chances at establishing a timber store as most customers refused to buy from him because they were scared of him.

---
Shirley Yu
This information was taken verbatim from an article in SCMP written by Sherry Lee
Twenty-six years ago, Yu was the soft-porn queen of local film studio Shaw Brothers, the object of lust for thousands of male cinemagoers. Every day reporters hounded her and newspaper advertisements featured her in provocative poses. When Yu was 21 she had more than a million dollars in the bank, lived in a luxury flat in Prince Edward Road, wore designer clothes and drove a Mercedes-Benz. Those were the 70s, the heyday of soft porn and she was in high demand. "I was very popular at the time; I was even hotter than Lin Ching-hsia (Brigitte Lin)," she says.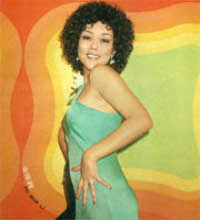 As a child she lived in poverty in a Yuen Long village and Yu remembers being scolded often. "I hate my mother," she said in a 1976 interview. "Maybe she was obsessed by her bad marriage and neglected to give us her mother's love. Maybe I suffered from being the middle child.". Instead of applying herself to studies at Yuen Long's Wai Kwan Primary School, she daydreamed of being a movie star. To be in films was her only ambition. "I thought stars were rich and owned a lot," she says.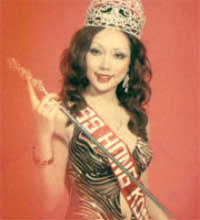 At 15, she ran away from home but soon returned and got a job as a waitress. At 19, she entered the Miss Hong Kong 1974 pageant, which at the time was organised by the Miss Pearl of the Orient Company. To enhance her chances, she had plastic surgery on her eyes and cheeks to make her "even more beautiful". She duly won the crown and was an impressive sight: the press credited her with the vital statistics of 35-24-36.
Being Miss Hong Kong helped her catch the eye of influential film directors, such as Ng See-yuen, a director for independent film companies, who cast her as the wife of a crooked policeman in one of his films about corruption. Later, a Japanese doctor boyfriend introduced her to another film director, which led to her first soft-porn movie, the risque Chun Man Dan Mai or Adventure In Denmark. More films followed but stardom eluded her. Then a friend who worked as a film extra told her that Shaw Brothers, the powerful film studio led by Sir Run Run Shaw, was looking for actresses. On the set, Yu approached Li Hanxiang, a well known director, and secured herself a screen test.

She says she didn't know she was supposed to be nude until she was told to strip for the cameras. "I could only wear a cloth tape to cover my private parts. I hesitated, then I thought: 'Why not? My body is my best asset, I should use it'," she recalls. Apprehensive when shooting started, she only relaxed when Li shouted: "Just treat it as a game...relax, play." The film played to packed cinemas. "People clapped when I came on," she says. Li described her as "the most important discovery of 1976" and she signed a three-year contract with Shaw Brothers, then the biggest Chinese film producer.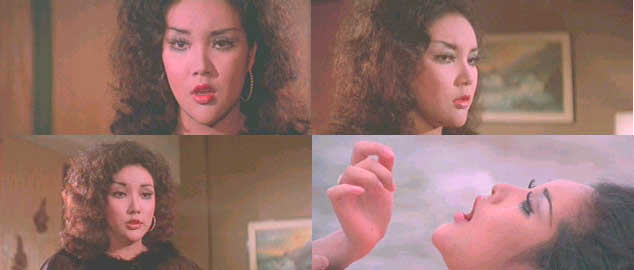 Within a year, she said she made more than 20 films, including Feng Hua Xue Yue or Moods Of Love, Nian Hua Re Cao or Crazy Sex and Ying Zhao Ming Che or Call Girls. She earned $3,000 a month and up to $10,000 more in expenses for each film. Soon she was receiving large cash gifts from men. Some, she says, just gave her money while they chased her. "Some gave me cheques of $100,000 without even getting to hold my hand.". Yu was usually cast as a mistress in films and soon life began to imitate art and she became involved with married men. One of her films that can still be easily seen today is as Lina in Chinatown Kid and some of her other Shaw films will be getting released soon.

Yu's fame lasted only two years. She blames her descent on a car accident - she crashed her Mercedes driving at 130km/h and injured her skull, neck and spine. She had to recuperate at home for a year. "People forgot about me. I was down and depressed.". She later took up singing and performed in the United States, Canada, Singapore, Malaysia and Indonesia. But the touring ground to a halt in the early 90s when audiences demanded fresher faces.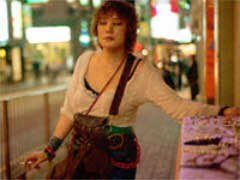 In 1995, 20 years past her prime, she appeared in Si Ji Sha Ren Kuang or Passion Unbounded directed by John Hau Wing-choi, starring sexy Carrie Ng Ka-lai. It failed to revive Yu's career. She couldn't call on her friend, old admirer and director Li: he died in Beijing in 1996. In 1999, she sold two flats to raise $4 million to invest in a thriller, Xie Xing Friday or Bloody Friday. The movie was about a serial killer who murdered call-girls every Friday night, but it flopped. Desperate to recover her losses, she invested her remaining money in the stock market and lost nearly everything.
---
Shum Wai
I would guess that in a filmography that totals around fifty films, Shum Wai probably plays a villain in all but a few of them. He does not have a particularly memorable face one way or the other, but he created a nice niche for himself as the oily, sleazy untrustworthy type. He was not an action villain – but usually the boss who left the violence to his henchmen.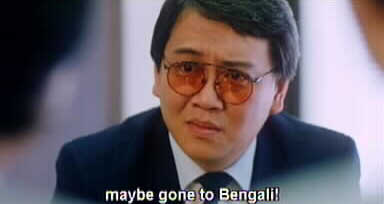 Beginning in the early 80s with The Long Arm of the Law, in which he plays a double-crossing informer, he began a trend of almost always getting his just reward by the end of the film. I wonder how many films he survived in? Not many I would bet. You just want him dead.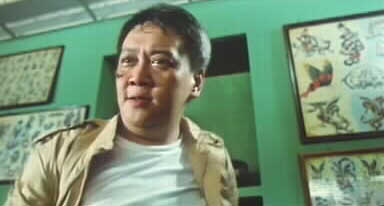 Some of his other films – The Ghost Snatchers (the fellow possessed by the evil Japanese ghost soldier), A Hearty Response (in which he does terrible things to Joey Wong), The Innocent Interloper (the head bad guy), Her Vengeance (a rapist) and Police Story III: Supercop (the drug dealer whose head gets bashed with a durian by Kenneth Tsang). He was also a bad guy in a number of the "Girls with Guns" films – The Dragon Fighter, Angel Mission, Queens High, The Stone Age Warrior, Kickboxers Tears, Angel Terminators and Secret Police.
---