---
Wong Ting-lam/Wang Tianlin
Born in 1928 in Shanghai
Though best known to modern audiences as the father of director Wong Jing and the occasional elderly heavy-set character actor who has appeared in a few high profile films over the past five years, Wong Ting-lam was in his own right one of the more prolific and prominent HK film directors in the 1950s and 1960s. He later moved to television at TVB and became an extremely important producer for a number of years.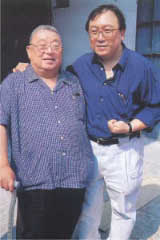 Born in Shanghai, Wong moved to Hong Kong as a teenager and had entered the film industry by 1947. He worked his way up the ranks and eventually earned the nickname of "king of assistant directors" and then in 1950 he had his debut as director of the film The Flying-Sword Hero from Emei Mountain. The film though that made him a well-known quantity was the Songs of Peach Blossom River in 1956. This musical was a strong influence on the Mandarin musicals that were to follow, as it was the first (according to the HKIFF book Mandarin Films and Popular Songs, 40s – 60s) of them in which "the music and songs spring forth naturally as a function of both scene and plot". It is nearly impossible to say how many films Wong directed over his career as many have been lost and many were made under various pseudonyms – but Wong himself claims to have directed over 300 films. These encompassed all genres – action, drama, martial arts, comedy and musicals – and in a variety of languages/dialects such as Mandarin, Cantonese, Thai, Filipino, Amoy and Chaozhou.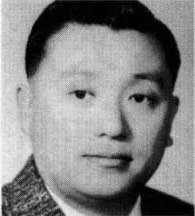 In 1958 Wong joined the MP & GI film studio (later renamed as Cathay) where he had his most productive years until leaving in the early 1970s. Many of the films he directed for this studio have come to be considered classics of their period. One of his first big hits was The Greatest Civil War on Earth (1961), which was one of the very first HK films to delve into the conflicts between the Northeners and Southerners in HK and utilized both Mandarin and Cantonese dialects in the film. He followed this with three film scripts written by the legendary literary author Eileen Chang, The Greatest Wedding on Earth, The Greatest Love Affair on Earth and Father Takes a Bride.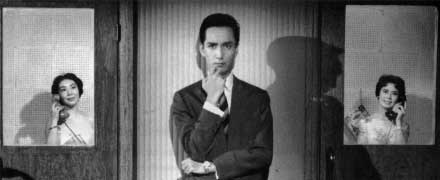 Other well-regarded films of Wong's were the noir like Death Traps, Lady on the Roof (starring Linda Lin Dai), A Story of Three Loves (1964 and starring Grace Chang) and the comedic martial arts film, A Mad Mad Mad Sword. Wong was especially considered a good director of actresses and MP & GI had a fabulous roster of some of the top female stars in the business. His most renowned film – and termed a masterpiece by many – was the 1960 The Wild, Wild Rose based on Bizet's Carmen and starring Grace Chang in a career defining performance in which she played against type as the seductive Deng and scorched the screen with both her singing and dancing.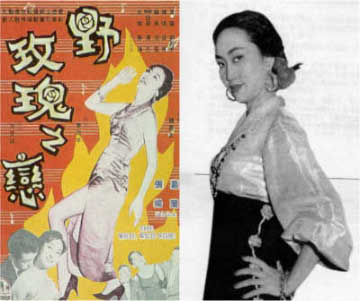 After MP & GI/Cathay stopped its film production in the early 1970s, Wong became a TV producer at TVB and was responsible for many of the top shows during that period. In the late eighties and early 90s after retiring from television, Wong began taking on a few small roles in films. Some of these were in All About Ah Long, To Miss with Love and Private Eye Blues – but it wasn't until the film production company Milkyway began using him on a regular basis that Wong's sleepy eye demeanor began making an impact on fans. During his TV days Wong had been a mentor to Johnnie To and now To brought in his old friend for some of his films – The Longest Nite (the café owner), The Mission (the restaurant owner with the classic spaghetti scene), Wu Yen (one of the ancestral ghosts), Love on a Diet, Fatt Choi Spirit (the father of Lau Ching Wan's character), and My Left Eye Sees Ghosts.

He has appeared in some non-Milkyway films as well – i.e., A True Mob Story, The Blood Rules, and Beauty and the Breast.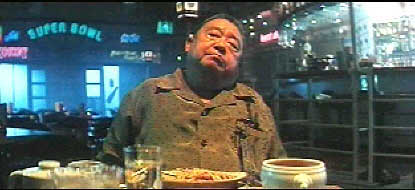 ---
Wong Wah Wo
Or the white haired guy as he is generally referred to. Though he has a youthful face, his prematurely whitened hair has allowed one to easily pick out this actor in many films. His roles are almost always small and often he doesn't even have any dialogue. Somehow though he has garnered some attention among HK film fans in an almost cult – "there he is!" sort of way.

Some films in which he can be spotted – Bloody Friday (a cop), Loving You, Evil Instinct, A Date with Spring, Wonder 7, Candlelight Woman, Big Bullet (one of the policeman), Haunted Office (co-worker of Helena Law Lan) and PTU (cop at the scene of the murder).

---
Wong Wan Si
From the early 1980s to the early 90s this middle aged actress appeared in a number of films – generally of a comedic nature – My Cousin is a Ghost (one of her bigger roles as the spinster), The Mismatched Couple, Happy Din Dong, 92 Legendary La Rose Noire (for which she -- and co-star Teresa Mo -- received a HKFA Best Supporting Actress nomination but lost out to another co-star, Petrina Fung Bo Bo), A Hearty Response, God of Gamblers III – Back to Shanghai (the real life Manchurian princess-Japanese collaborator -- Kawashima Yoshiko -- who Anita Mui portrayed in Eddie Fong's movie of the same name), Heaven Can't Wait (Eric Tsang's sister) and Legend of the Liquid Sword.

One of her first films was Call Me Dragon (1978) in which she has a one on one kung fu fight with Bruce Liang, but according to one review on the Internet she didn't have much kung fu talent and going into comedy was perhaps a wise career move!

---
Wong Yat-fei
This rubbery-faced comedic actor with the bulging eyes has been in films since the late 70s – but for many years he seemed to get nothing much more than small parts. In the mid-90s though he began getting larger roles and began to be noticed by audiences for his characterizations and the varied parts he has played.

In particular Stephen Chow has seemed to appreciate his comedic skills and used him in Love on Delivery (1994) as the restaurant owner, Hail the Judge (the magistrate), From Beijing with Love (one of the executed men), Out of the Dark, The Sixty Million Dollar Man and Forbidden City Cop. His most recent collaboration with Chow is perhaps his most popular – as the wonderful Iron Head in Shaolin Soccer (for which he won the 2002 HKFA Best Supporting Actor Award).

Some other solid roles I have seen him in are Young Policemen in Love (the police superintendent), Sexy and Dangerous (one of the parents), Let's Sing Along (karaoke singer) and Love Me, Love My Money (Hsu Chi's father). He is also the sad sack car thief in Heroic Trio.

---
Wong You Nam
Hollywood Hong Kong (as Keung), Just One Look (as Fishball Ming), Summer Breeze of Love (the stealer of a cat), The Mummy Age 19 -- The Shine member who I think could well have a very solid character, even starring, actor career. Apparently, the HKFA thinks so too since, even if he didn't win their Best Newcomer award in 2003, he did get more nominations (i.e., 2) than any other person this year.

(Written up by YTSL)

---
Wong Yu also known as Wang Yu/Young Wanh Yu and Yue Wang Yu
Largely forgotten nowadays, Wong Yu was kung fu cinema's first comic jester. Fu Sheng my have been the genre's first naughty kid, but he was still starring in quite straightforward and bloody potboilers. Wong Yu on the other hand was a real clown who starred in the first patented k-f comedy back in 1975 with master martial filmmaker Lau Kar-leung's brilliant, groundbreaking directorial debut SPIRITUAL BOXER. The film was made a full two and a half years before Jackie Chan starred in SNAKE IN THE EAGLE, which while indeed a landmark k-f comedy was not the very first one as later incorrectly credited by many. Some of them even called Wong Yu, Shaw Brother's answer to Jackie, while in fact he preceded him.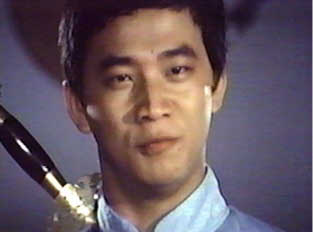 Wong Yu has a similar name as the early swordplay/k-f star (Jimmy) Wang Yu, Wong being the Cantonese pronunciation of the same name. He also bears something of a passing resemblance to him. That's no coincidence. The story goes that Run Run Shaw, the Shaw Studio's owner, was so angry at Wang Yu for leaving him in 1970, that he hired a look-alike - originally a luggage clerk - gave him a stage name mimicking the one of his former star and had him play the buffoon in the movies so as to embarrass his former star. That's a nice story, one however that sounds a little too good to be completely true. Regardless, if Wong Yu was originally meant to ridicule Wang Yu, he developed in a short period an original screen persona of his own, as a goofy, puppy eyed mischievous trickster, that was a far cry from being a mere parody.
In truth, both Wang and Wong were very much the product of their time. In the late sixties-early seventies Wang Yu echoed Hong-Kong's own restless angst-filled youth with his stoic, grim faced, fierce heroic image. Later on in the seventies Wong Yu's persona as a mischievous trickster trying to survive by way of his quick wit and fast mouth through swindling and cheating was the ideal hero for H-K's working class youth caught in H-K's hard struggle for life.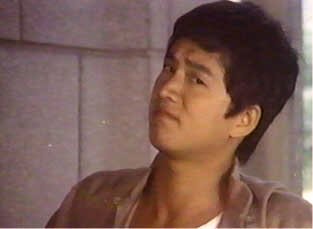 Wong Yu's beginnings are a bit clouded; his first recorded appearance was as an extra in the independent production BLOODY FIST (72), which suggests that he most likely had a background as a stuntman. About one year later Wong appeared either as an extra or in a bit part in the Shaw Brothers adult period film GOLDEN LOTUS (74). The next thing we know though was that Wong was the lead player in a pair of movies that by judging from the titles would appear to be youth oriented romantic dramas THIRTEEN (starring a young Tien Niu) and YOUNG PASSION. Such a sudden rise may suggest that there is some truth to the idea that he was chosen for his resemblance to Wang Yu. Considering the nature of his first couple of films though it seems unlikely that he played a Wang Yu parody in them, more likely he would have played a puppy eyed youngster in love with the film's leading lady. Wong Yu could also be seen in THE FLYING GUILLOTINE as a victim of the titular device.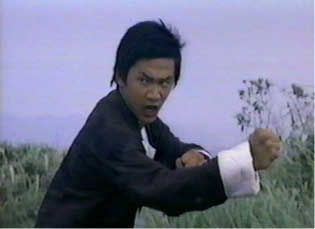 Wong Yu's real breakthrough role however was in the Shaw Brother's house choreographer Lau Kar-leung aforementioned directorial debut SPIRITUAL BOXER (75). At the time k-f cinema had been in a creative quagmire, getting quite stale with it's done to the death formulaic angst-filled tales of revenge that always ended in carnage. K-F was out of the public's favour while irreverent burlesque comedy was in. Lau, a genuine k-f master and a descendant of Cantonese legendary folk hero Wong Fei Hung came-up with this oddball mixture of k-f and slapstick comedy with a tale of a young folk magician with expertise in exorcism as well as spiritual boxing. He is actually a con-martial artist using his skills to earn some money but also to help some local people against a ruthless landowner. This was the first genuine k-f comedy and Wong Yu truly excelled in it. Rather scruffy looking he might not have had the physical presence of Shaw's earlier martial stars such as Ti Lung or Chen Kwan Tai (who made a cameo appearance at the beginning of the film) but he was quite agile and through Lau Kar-leung's training he was made to look at least like a passable screen fighter. His great talent though wasn't in straight k-f fighting but in his great comic flair, which allowed him to both effectively parody the original Wang Yu when the occasion demanded it, to engage in some wicked monkey like antics and to create his endearing good-hearted goofy character. SPIRITUAL BOXER ranked 7th in that year's box-office chart - the highest k-f film of the year.
Wong Yu's next role in a Lau Kar Leung picture CHALLENGE OF THE MASTER (76) was as a dead serious elder student of a k-f school, but he became a goofy oddball again in Lau's third entry EXECUTIONER OF SHAOLIN (77) as Hung Wen-Deng the "effeminate" son of Chen Kwan Tai and Lily Li who battles and baffles the invincible white haired Taoist priest Bai-mei using his father's Tiger claws and his mother's Crane techniques.
In 1977 Wong Yu strayed outside of Shaw for the first time as he starred in the independently produced directorial debut of Lau Kar-leung's younger brother Lau Kar-wing: HE HAS NOTHING BUT KUNG-FU which paired him with the Lau's siblings adopted brother Lau Kar-fei (better known in the west as Gordon Liu). As in SPIRITUAL BOXER, Wong Yu played another mischievous trickster but a pick-pocketing one instead of being a fake spiritualist. That Wong Yu was able to work outside of the studio showed that he was not a contract player because Shaw imposed strict contracts on their actors including a rule to never act for any other company. Wong Yu worked again for the younger Lau the following year in DIRTY KUNG-FU (78).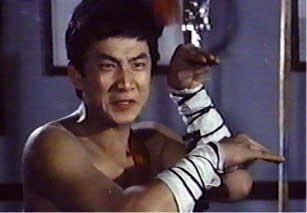 1978 saw the full blossoming of k-f comedy as well as Wong Yu's career with PROUD YOUTH (78), SPIRITUAL BOXER II (79), KUNG-FU INSTRUCTOR (same), YOUNG AVENGER (80, probably Wong's last venture outside of Shaw) and KID WITH A TATOO (same). His best role though would find him again with Lau Kar-leung in DIRTY HO (79), which paired him again with Gordon Liu, playing a bumbling, arrogant scoundrel who becomes the devoted servant bodyguard of a Manchurian Prince.
From the early eighties on and for the next several years Wong Yu made an average of three movie a year as the star or a supporting player in various genres ranging from typical k-f comedy KID FROM KWANTUNG, YOUNG VAGABOND (both 82), TALE OF AN EUNUCH (83), to more straight-forward martial art pictures ROAR OF THE LION (81), CRAZY SHAOLIN DISCIPLE, MASTER STRIKES BACK (both 85), rompish farces THE SHY BOY (83), HOW TO CHOOSE A ROYAL BRIDE (84)), historical dramas BATTLE FOR THE REPUBLIC OF CHINA (81) and so forth. Wong continued to be a regular for Lau Kar Leung (LADY IS THE BOSS (83), EIGHT DIAGRAM POLE FIGHTER (84) but also made several films with the Shaw Brother's notable veteran director Suen Chung (PROUD YOUTH, KUNG-FU INSTRUCTOR, KID WITH A TATOO, RENDEZVOUS WITH DEATH (80), MASTER STRIKES BACK.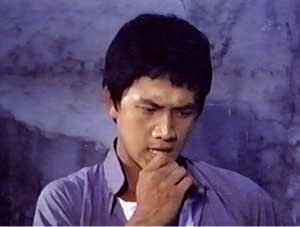 But while Wong was settling comfortably within the cocoon-like Shaw lot, things were not going well for the studio itself. Indeed as the seventies winded down and the eighties began, a new wave of fresh, vigorous talents, trends and film companies started to emerge and met instant success while Shaw on the other hand was still stuck with their obsolete and stale studio bound practices. Thus Shaw saw its share of the H-K movie market melt away like ice in summer so that within only a few years it had become a minor player in the HK film industry. Jackie Chan and Cinema City caper comedies were in, Shaw Brothers and their martial art films were out. Shaw tried to cope by making k-f caper comedies of their own, many of them starring Wong Yu (hence the idea that he was a reply to Jackie Chan) but to little avail.
On July 2 1983 a terrible tragedy occurred when Wong Yu with follow Shaw Brother Fu-Sheng and the latter's brother Chan Cheng-po were in a terrible car-crash. Both Wang and Chan survived but Fu Sheng later died of his injury at the hospital. Wong Yu was quite close to Fu Sheng and was very affected by the tragedy. Months later in the k-f production DISCIPLES OF SHAOLIN (85) he would play the part of the mischievous k-f kid Fan Sai-Yu a role which had been Fu Sheng's own martial art debut in HEROES TWO (74) nearly a decade earlier.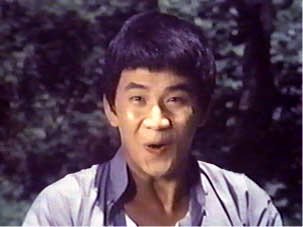 After a couple more years and its market share continuing to decline Shaw at long last realised it was fighting a losing battle, and shut down its movie making facilities. One of Wong Yu's last Shaw pictures was GIRL WITH THE DIAMOND SLIPPER (85) starring a perky looking young Miss Hong Kong named Maggie Cheung. The studio closure left Wong Yu and his fellow Shaw players out on a limb in a movie world that had long passed them by. Not helping matters, Wong Yu was having serious drinking and drug problems. It seems Wong Yu found work doing TV and from then on made only sporadic appearances in the movies, generally in bit parts. Thus he can be seen in a handful of action films many of them starring Japanese female nutcracker Yukari Oshima - FRAMED (89), GODFATHER DAUGHTER BLUES (91), SPIRITUALLY A COP (same). He had also bit parts in Stanley Kwan's great cinematic masterpieces ROUGE (87) and CENTERSTAGE (92).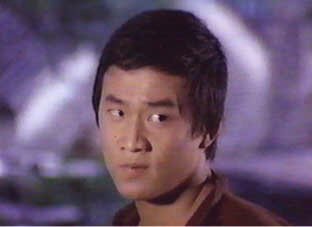 Interestingly, many of Lau Kar Leung's regular players found their way some how into a Kwan movie (Wong Yu, Lau Kar Wing, Wei Ying Hung in ROUGE, Gordon Liu in ISLAND TALES (2000) most likely because Kwan started out at the Shaw studio himself. Wong Yu's last couple of movies were in Category III soft-porn adult productions POWER OF LOVE, PEACH SEX NOXIOUS STAR (both 93). Wong was also credited as action choreographer for the former, his only one it would seem.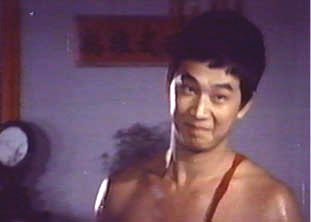 His glory days as one of H-K's great mischievous trickster long behind him now, Wong Yu eventually left the movie industry altogether. Eventually Wong overcame his drug problem and came to be regarded as a role model by the police narcotics department. He serves today as deputy boy-scout commissioner for a H-K district.
Wong Yu later engaged in several business ventures unfortunately without much success. It is said that he works as a factory worker now. Thus having once been plucked out of obscurity Wong Yu has now sadly returned to it.
Others Wong Yu film: EMPEROR CHIEN LUNG (76), THE ADVENTURES OF EMPEROR CHIEN LUNG (77), THE 36TH CHAMBER OF SHAOLIN (78), WINNER TAKE ALL (82), TAKE CARE YOUR MAJESTY (83), COMEDY (84), DRESS OFF FOR LIFE (same), SEVENTH CURSE (86), INNOCENT INTERLOPPER (87), HANDSOME SIBLING (92).
(Written up by Yves Gendron)
Special thanks to both James Chang for his advice and corrections.
Photo and bit info provided by Italdesign.

---
Woo/Wu Fung
Over the past twenty years, there is possibly no character actor more omnipresent than Woo Fung. He has appeared in a myriad of films – playing a vast amount of roles – though generally in a comedic setting. In these two decades Woo was in well over 75 films – but this is small compared to his filmography before 1980. Beginning his career in the early 1950s, Woo appeared in more than 200 films by the end of the 60s.

Back in the 50s and 60s though Woo was more a leading man than a character actor and was one of the premiere actors in both comedies and dramas in Cantonese films. When the Cantonese film industry died in the 1970s his career slowed down dramatically until the Cantonese revival in the 80s. His film persona was not of the heroic/romantic type with his fairly average looks – but in that period before the kung fu films began to dominate, the male actors tended to be more the sensitive, scholarly type and often took a back seat to the more charismatic female actresses.

In many films Woo was paired off with Josephine Siao, Connie Chan and other Cantonese starlets. Some of these pre-1980 films are My Intimate Partner (1960) which author Stephen Teo calls "perhaps one of the most influential Cantonese comedies", Three Sisters (1965), Romance of a Teenage Girl (1966), I Love A Go-Go (1967) and The Swinging Bunch (1969). Among the genres that he performed in were just about every kind from martial arts to detective to drama to comedy. These were the days of the Cantonese weeklies – in which films were often made in a hurry and a popular actor like Woo could appear in 26 films in 1964 and 30 films in 1965!

Once the Cantonese films started coming back in the 1980's so did Woo, but now as a character actor – often playing a father, a police superintendent, a boss and so on. A few of his many appearances were in classics like Shanghai Blues, Heart of Dragon, Police Story, The Millionaires Express, The Haunted Cop Shop, Dragons Forever, Mr. Canton and Lady Rose, Fist of Fury 1991, Boys are Easy (Uncle Fishball), Cageman and Sea Root. He also makes an amusing appearance as Rosamund Kwan's character's father in Pretty Ghost (which involves his head being used as a football by Rosamund and the rest of him!). The last entry in the HKMDB is the 1997 Ghost Story "Godmother of Mongkok", but he still appears occasionally on TV shows. Additionally, his continued influential presence in the Hong Kong entertainment industry can be felt by his being looked upon as the honorary godfather of Leon Lai.
---
Wu Chien-lien/Ng Sin Lin/Jacqueline Wu
Born in Taipei, Taiwan on 07/03/68
The first time I came across the legendary face of Wu Chien-lien I was nearly floored by her gentle, elegant and timeless beauty. This was in the Taiwanese film directed by Ang Lee, Eat Drink Man Woman, back in 1994. In this film Wu plays the responsible and career driven daughter who has to come to terms with her father and with her own life. She is simply marvelous in it and radiates a depth that just feels so absolutely real. At the time though I wasn't into HK films and so searched through all the available Taiwanese films I could locate to find more of this stunning actress.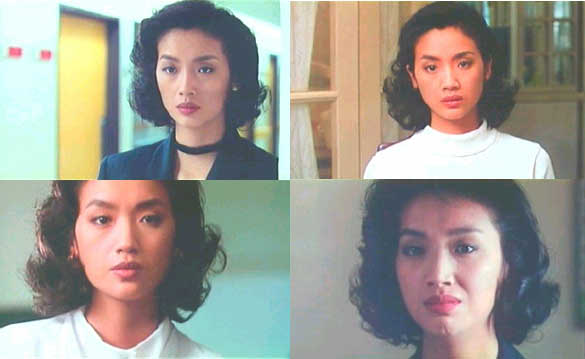 I found nothing of course. It wasn't until a few years later after I had started seeing a lot of HK films that I realized that this actress was in fact a HK film star and that there were many films available with her in it. I was needless to say very happy. I was even happier when I came to realize that she is one of the more respected actresses in Hong Kong and one who seems very particular (for the most part) about only accepting films that are serious efforts and in which she has a good acting role. Her filmography, which only numbers a bit over thirty in more than a decade, speaks to this. There is certainly some fluff in there, but for the most part the films she has been in are very solid affairs and her performances are simply true and real. She really has no silly, girlish throwaway performances in her filmography.

Brought up in Taiwan, she went to the National College of Art and graduated in theater. Not long after director Johnnie To was looking for a fresh unknown face for a film of his that was starring Andy Lau. The face had to have a sweetness and an innocence to it – but at the same time be beautiful enough to make the audience believe that a tough (though photogenic) triad member would give up everything for this woman. Fellow Taiwanese native Sylvia Chang passed Wu's photo on to To and she was signed up for her debut a mere two days before shooting began. The film, A Moment of Romance, was a huge hit with its tragic story of young love and sacrifice – the images of both of the leads riding on the motorcycle and then of Wu running down the street in her wedding dress are part of the burnt in images of HK film and have been parodied afterwards in other films.

She was an instant star – compared to a young Anita Mui for her supposed resemblance to the Madonna of Asia – and she quickly earned the nickname from many as simply "The Face". Slender and willowy and with fewer curves than most Hong Kong actresses at the time, Wu depended on her face - oval in shape, soft features, the deep dark intelligent eyes, the languorous eyebrows, the small refined nose and the welcoming full lips both bedazzled and warmed the audience. Interestingly, I have learned of late that in the Chinese culture double-eye lids are considered to be a much more beautiful trait than a single-eye lid. Why this is so I have no idea – but Wu Chien-lien has only the one and still has managed to be considered one of the great beauties in film.

From her very first film, Wu seemed serious, mature, reserved and to have substance. This was no coy ingénue who would purr or flirt with the audience or her male co-stars – she was straightforward in her roles and took her craft and her characters seriously and never cheated them with phony theatrics. Her smiles often come reluctantly and have to be well earned, but when they slowly creep up on her face like an early morning sunrise they are worth sticking around for. She never took on the veneer of an Idol -- despite also having developed a singing career (N.B. she (also) plays an aspiring singing star in How Deep is Your Love) -- or has made much of an attempt to garner publicity as she has maintained a fairly private persona over her career.

As Jo Jo in A Moment of Romance the character could have been played in a number of different ways, but Wu makes her very earnest, very intense and vulnerable and that's partly why the film struck a chord with the audience. Looking back at this first film, Wu looks so young – though 22 years old at the time – the hair almost too thick and overgrown – her face still retaining a certain pookiness factor – but as she has actually gotten older her face has become even lovelier as it has matured and taken on a more lean and refined appearance.

After this initial success, she was teamed up once again with Andy Lau in the very downbeat Casino Raiders II, made a sequel to MOR with A Moment of Romance II (her co-star this time unfortunately Aaron Kwok for which she is much too good) and then in the same year 1993 she co-starred again with Kwok in The Bare-Footed Kid. She is basically wasted though in this kung fu remake with a flower vase role and there is no chemistry between the boyish Kwok and the more grown-up Wu.

In 1994 and 1995, Wu became extremely busy and appeared in 16 films – nearly one half of her entire output, but with so many films it was a mix quality wise. Most of the so-so films that she has been in happened in this period – Beginner's Luck, Oh! My Three Guys, Conjugal Affairs (which, nonetheless, is a film whose other stars include Maggie Cheung and Sylvia Chang), How Deep is Your Love, Dream Lover, Mean Street Story and Only Fools Fall in Love. These were by no means terrible films and she always gives a solid performance – but they compare poorly to much of her other work and feel very generic.

In the same two-year period though she appeared in some excellent films - with Chow Yun Fat twice (Treasure Hunt and God of Gamblers Return), the international hit Eat Drink Man Woman, had a box office hit with another romantic tragedy (Love and the City with Leon Lai), was the femme fatale in the very underrated To Live and Die in Tsimshatsui and gave one of her best performances in the supernatural The Returning with Tony Leung Chiu-wai. Another film that has garnered a large reputation is the lush and melodramatic The Phantom Lover (1995) with Leslie Cheung.

After this two-year blitzkrieg, Wu slowed down dramatically and has only appeared in a little more than ten films since, but nearly every one of them has been a quality movie and she took on some very interesting roles that really pushed her into new acting territory. She made one more Moment of Romance film – though a sequel in name only (as was the second) - with Andy Lau. Most critics consider this the weakest of the three, but it in fact was a bigger office hit than the two previous ones. Over the next few years there were five films in particular that showed her willingness to leave her prior image of being the good girl far behind and her willingness to stretch her acting skills.

In 1996 Johnnie To came to her once again to be in one of his films – but this time in Beyond Hypothermia (which has the honor of being the very first Milkyway Image movie), she played a sleek, beautiful, competent assassin with little conscience and no compunction about killing – even the cold blooded murder of a small child. She is simply brilliant in portraying this emotionally empty shell of a human being with no reason to go on except for her next assignment. That is until she meets a man who magically moves her and one can almost witness the blood flowing through her veins again as she discovers what it is to be human and to feel for someone else. And though she was never considered an action actress – in fact one of the few not to involve herself in physical action in her films till then – she is absolutely unnervingly believable as this gun wielding killer that can take a bullet as well as give one.

(More than incidentally, in the "Beyond Hypothermia" section of his "Hollywood East: Hong Kong Movies and the People Who Make Them", Stefan Hammond wrote that: "Wu spent hours at the Hong Kong Gun Club learning how to shoot for the role and proved so adept at handling real firearms that the club offered her a permanent membership" (2000:24).

In the film Walk In (1997), her role is fairly small actually, but quite unforgettable. In the very first scene she walks to a rooftop, smiles and calmly jumps to her death below. But in fact she doesn't die – instead she is possessed by an old cigar smoking man and takes on that persona in creepy fashion. In this same year she gave three other terrific performances – in Eighteen Springs, Dragon Town Story and Intruder – and one can't imagine three more different roles. In the Ann Hui directed Eighteen Springs Wu plays the sister of Anita Mui (the singer-actress she was of course compared to years before) in this 1930s melodramatic setting. The film is quite downbeat, serious and artistic, and Wu received the HK Film Critic Society Best Actress Award.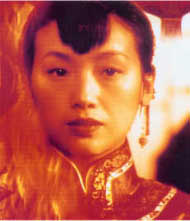 The Dragon Town Story is another terribly underrated film – it is absolutely terrific and is one of Wu's finest performances as she completely dominates the screen from beginning to end. In it she plays a woman relentlessly seeking revenge for the mass murder of her entire family and she goes about it in a very methodical patient manner. Finally with Intruder Wu breaks through any remaining remnants of her old image with a cold sadistic and totally irredeemable performance as a serial killer. Her character will make you never look at a pretty face in quite the same way ever again – there will always be just a bit of doubt in the back of your mind. Since then sadly, Wu has not been in many films – the enjoyable musical Ninth Happiness and then she teamed up once again with her co-star from Eat Drink Man Woman, Sihung Lung, for another sweet film about food and cooking, Four Chefs and a Feast.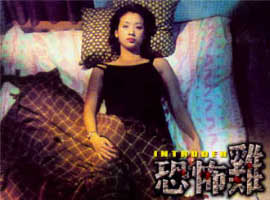 What has created this HK film void - I can only venture to guess - is that the audience's affections have moved on to younger (and often less talented) actresses and that there are really very few roles for someone of her stature, age and talent (and whose Cantonese might be too Mandarin accented for the liking of Hong Kongers). She has appeared in a film from Mainland China (Feng Xiaoggang's Sorry Baby) and one from Korea (Venus), but they are not easily available as far as I know. She also has a fairly successful singing career – she began recording in 1994 and has put out some 5 albums I believe and has a solid fan base.

She is indeed "The Face" – even after all these years of seeing her in movies I still need to take a deep breath each time I see her anew. Her face received perhaps its biggest tribute in a film for which she appeared for only a mirage like moment. In the 1995 film Peace Hotel the prelude shows a quick black and white sequence in which Chow Yun Fat looks into her dying face and is marked for life. It is easy to understand why.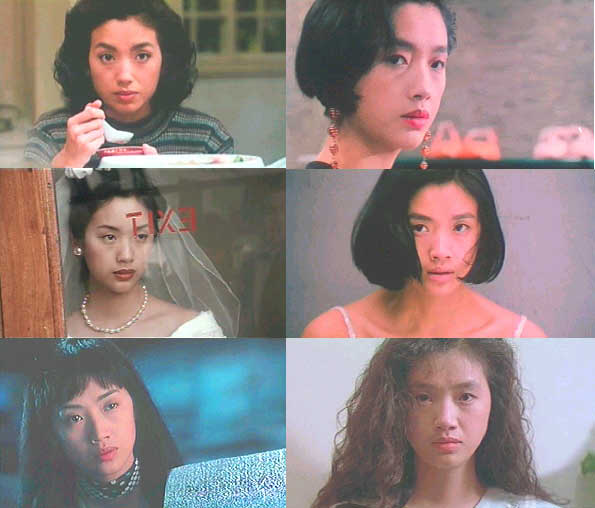 ---
Wu Hsing-guo/Kuo
This stern looking Taiwanese actor has appeared in a few very good Hong Kong films – What Price Survival (the main character), Rock n' Roll Cop (the policeman), Green Snake (the scholar), Shanghai Grand (the father), the gangster in Comeuppance, a general in Temptation of a Monk, Chiang Kai Shek in The Soong Sisters, the bad guy in God of Gambler Returns as well as the bad guy in Accidental Spy.

The interesting thing about Wu though is really his life outside of film. He is considered one of the finest performers of Beijing Opera still currently performing. In the late 1970s he graduated from the Chinese Cultural University and within three years he had become one of Taiwan's leading actors in the art of Wusheng – the acrobatic lead male role in Beijing Opera. The Taipei Times reported "Throughout the 1980s he performed in countless productions with the Lukuang National Opera, one of the nation's most prestigious classical opera troupes. Whether suspended from theater ceilings by wires in order to simulate flight, or simply relying on his ground-based martial arts skills to stage theatrical combat, Wu's acrobatics were guaranteed to ensure the success of any show he appeared in."

By the mid-80s the popular decline of traditional opera forced Wu into forming another group that attempted to update the opera form. As Wu said "We felt that one of the only ways to ensure that audiences didn't forget about classical opera was to combine it with aspects of popular western theater, thereby giving audiences a totally new theater experience." In 1985 the show Kingdom of Desire (a version of Macbeth) was an international hit with its elaborate costumes and large cast. In 1992 a director approached him for a film role and Wu made his debut in the Taiwanese film "18" and won the Best Newcomer at the HK film awards that year. In 1996 Wu stopped his opera performing as he said it had simply become too expensive and difficult to put on shows. After a five-year hiatus though he came back to theater for a show called The Silk Road that starred not only him, but his wife and daughter as well.

---
Wu Ma also known as Ng Ma (Cantonese).
Born 08/18/1942
Wu Ma is one of the most familiar faces of H-K cinema. He was of course the fierce, misanthropic Taoist swordsman in CHINESE GHOST STORY I and II, but also had countless appearances in cameos, bit parts or supporting roles in a large number of H-K action movies, especially those of Sammo Hung. If you pick up an eighties to early nineties H-K actionner it feels as if there is a one chance out of two that you will have a Wu Ma sighting in it. A character actor of considerable range, as much at ease in goofy comedy as in pathos and even wire-fu action, Wu Ma was also a prolific director, filming 38 movies within a twenty-five year span. He directed martial art flicks, comedy capers and supernatural movies with some of these considered classics, thus making him as much a ubiquitous figure behind the camera as in front of it.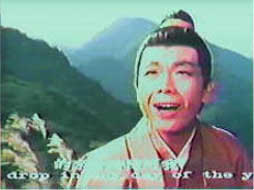 Wu Ma (his real name Fung Wu-ma) was born in Tianjin, a coastal city southeast of Beijing. He worked as a machinist before immigrating to H-K in 1960. In 1963 he enrolled in the Shaw Brothers acting course and became a contract player for them afterwards and had his first screen appearance in THE BUTTERFLY CHALISE. His stocky physique and round chubby face made him a prolific character actor appearing in around fifteen films throughout the sixties including many noteworthy classics of the time such as: LADY GENERAL HUA MULAN (64), SONS AND DAUGHTERS OF THE GOOD EARTH (65), THE RED LOTUS TEMPLE, THE TWIN SWORDS (both 65), GOLDEN SWALLOW (68) and RETURN OF THE ONE ARMED SWORDSMAN (69).
Wu Ma however had greater ambitions than only acting. He became assistant director for Shaw Brother's great martial art director Chang Cheh's film GOLDEN SWALLOW (68). In 1970 he left Shaw and became a fully-fledged director of his own right with the swordplay WRATH OF THE SWORD that was followed in 1971 with one of his most notable works, THE DEAF AND MUTE HEROINE.

Wu Ma spent most of the seventies as a martial art director, while making frequent appearances in his own films - THE YOUNG TIGER (73) WIT TO WIT (74), THE MANCHU BOXER or those of others, NAUGHTY NAUGHTY (74), IRON MONKEY (77), HALF LOAD OF KUNG-FU (78). THE MANCHU BOXER saw his first recorded encounter with a young fight choreographer named Sammo Hung and this was the start of a close working relationship that would last over twenty years. Wu Ma made a distinguished cameo in Sammo's directorial debut THE IRON-FISTED MONK as a brothel visiting boatman and would make token appearances in a large bulk of the big man's films up until his last personal effort DON'T GIVE A DAMN in 1995.

As a director Wu Ma doesn't appear to have been overly original, picking-up on whatever trend the martial art genre was into, although he often tried to generate greater dramatic relevance, sentimentality and even artfulness than the norm in such types of films. He had begun with female centred swordplay (WRATH, DEAF AND MUTE HEROINE), then came the early seventies Wang-Yu/Bruce Lee young punk boxer trend (YOUNG TIGER, THE MANCHU BOXER), followed by Shaolin K-F. His production WIT TO WIT, however made in 1974 was deemed a precursor of K-F knockabout comedy which would not truly emerge for a couple of years.
Wu Ma also worked frequently with his mentor Chang Cheh, co-directing with him for a time in Taiwan. THE WATER MARGIN (72), THE PIRATE (73), ALL MEN ARE BROTHERS (75), NEW SHAOLIN BOXERS (76), and NAVAL COMMANDO (77) are all collaborations between the two of them. Upon Chang's return to H-K, Wu Ma made a couple of movies (SHAOLIN HEROES, 1980) for the Shaw Brothers, the studio he had left a decade earlier, as well as movies with such independent k-f players as Tang Tao Liang, Wong Tao Chi Kwan Chun and Michael Chan: SHAOLIN DEADLY KICKS (77), ALONG CAME A TIGER, SHOWDOWN AT THE COTTEN MILL. While he made a handful of appearances in k-f comedies directed by others he did not make one himself until 1980 with KUNG FU OF EIGHT DRUNKARD.

The late seventies saw him take on more and more on-screen parts. As the martial art trend wound down his output as a director slowed considerably while his character roles increased as he transitioned from k-f roles to the new "in" genre: caper comedies. His own first non-martial film effort was the Cinema City's production BEWARE OF PICKPOCKET (81), a film where he could indulge in his noted fondness for Little Rascal like kids.

Wu Ma continued to make token appearances in Sammo Hung movies, ENCOUNTERS OF THE SPOOKY KIND (80), PRODIGAL SON (81), CARRY ON PICKPOCKET (82). In 1983 their association grew into a true partnership as he directed THE DEAD AND THE DEADLY a film written by Sammo and which starred both of them. This film is one of the most ingenious variations of the supernatural kung fu comedy theme (and is referred to in a HKIFF publication as "a masterpiece of the genre") and earned him a nomination as best director. While continuing as Sammo's token player (in WINNERS AND SINNERS (83), WHEELS ON MEALS (84), TWINKLE TWINKLE LUCKY STARS (85), MILLIONAIRE EXPRESS (86), EASTERN CONDOR (87), SPOOKY SPOOKY (88), Wu Ma also produced one of Sammo's most personal projects, HEART OF DRAGON (85). Wu Ma also appeared in many other noteworthy films of the period either produced by Sammo or by some of his close associate such as PROJECT A (83), POM POM (84), YES MADAM (85) and most films of the MR VAMPIRE series (85-89). On his own he produced the Yuen Biao/Cynthia Rothrock vehicle RIGHTING WRONGS where he made one of his most touching small parts as a middle aged on the beat cop who discovers his murdered son. He also planned BLONDE FURY, another Rothrock vehicle.

Beyond his Sammo related work and his activity as director, Wu Ma continued as a very busy character actor. His now wrinkled face and thin moustache gave him an older look that he could push effortlessly into dignified outrage, goofy comedy or sad melancholia. Among the dozens of roles he performed in at the time his most noteworthy are as the Peking Opera manager and father of Sally Yeh in PEKING OPERA BLUES, and the aforementioned fierce Taoist swordsman of the CHINESE GHOST STORY series. In all he was nominated three times as best supporting actor over the years, including once for a dramatic part in LAST EUNUCH IN CHINA (88).
As a director Wu Ma went on to make movies in a variety of genres such as comedy caper: MR BOO MEETS POM POM (86) or even Heroic Bloodshed with JUST HEROES, a benefit movie where many of Chang Cheh's old associates were involved to finance the old master's retirement. For the most part though Wu specialised in ghost/exorcist/supernatural comedies, MY COUSIN THE GHOST (87), PICTURE OF A NYMPH (88), BURNING SENSATION (89), FOX LEGEND (91), EXORCIST MASTER (92), CHINESE GHOST BUSTER (94), becoming with his frequent co-star Lam Ching Ying the great ubiquitous figure of this genre.

Both PICTURE OF A NYMPH and his later KICKBOXER (92) were obvious knockoffs of a popular film (CHINESE GHOST STORY and OUATIC respectively) while his STAGE DOOR JOHNNY (90) was slightly reminiscent of PEKING OPERA BLUES. As H-K cinema entered into its decline in the early nineties, Wu Ma's directorial career wound down too, his last film being the lacklustre caper CIRCUS KIDS starring Yuen Biao and Donnie Yen. His screen acting output also diminished both in quantity and quality with his last screen appearance being in LEGENDARY HEROES PART II back in 1999, but he seems to have remained an active player for TV.

In all Wu Ma performed in nearly 180 movies if not more. Besides those already mentioned, his most notable movie appearances are in BY HOOK OR BY CROOK (1979, as a legendary Robin hood like hero who turns-out to be a coward), MIRACLES (90), MAGIC COP (90), SWORDMAN I (1990, where he engaged in a memorable duet with Lam Ching Ying to sing : Hero Among Heroes), CHINESE LEGEND (91), MAGNIFICENT SCOUNDRELS (1990, where he's part of an ensemble cast lead by nineties comic king Stephan Chow and plays a surgery altered Chow Yun Fat), KID FROM TIBET (92), LOVERS TEARS (92), PAINTED SKIN (92), MY AMERICAN GRANDSON (92), an Ann Hui directed melodrama, SWORD STAINED WITH ROYAL SWORD (93), DEADFUL MELODY, (93) and HIGH RISK (94) playing a stand-in of Jackie Chan own father.
(Written up by Yves Gendron)

---
Wyman Wong Wai-man
Born in Hong Kong on 05/21/1969
This rather sweet, follicly-impaired, baby-faced and usually effeminate actor often shows up as a best friend type in yuppie type comedies. Some of these are Love Undercover, Dummy Mommy without a Baby, Dry Wood Fierce Fire (all with Miriam Yeung), Killing Me Tenderly (one of Sammi's entourage), First Love Unlimited (Daniel Chan's character's best friend), He Comes from Planet K, Who's the Woman, Who's the Man (cameo), Stolen Love (a building caretaker/security guard who is more than he initially appears to be), Summer Breeze of Love, Blind Romance, Feel 100%. He also made an appearance in the Van Damme film, Knock Off.

In addition, he is a well-known song lyricist and won the 2001 Best Chinese Pop Lyric Award. Wyman Wong can be seen in portions of the music videos on the Anita Mui With... VCD. He also has written the lyrics for the film Enjoy Yourself Tonight, for Faye Wong (The Queen's New Clothes), wrote all the songs for Candy Lo's debut album (No Need to . . . Frightening Perfection) and won two awards at the 2002 CASH Golden Sail Music Awards.

---